Travis Scott Allegedly Dating a New Girlfriend Amidst News of Reuniting with Kylie Jenner
Kylie Jenner and Travis Scott are reportedly rekindling their romance.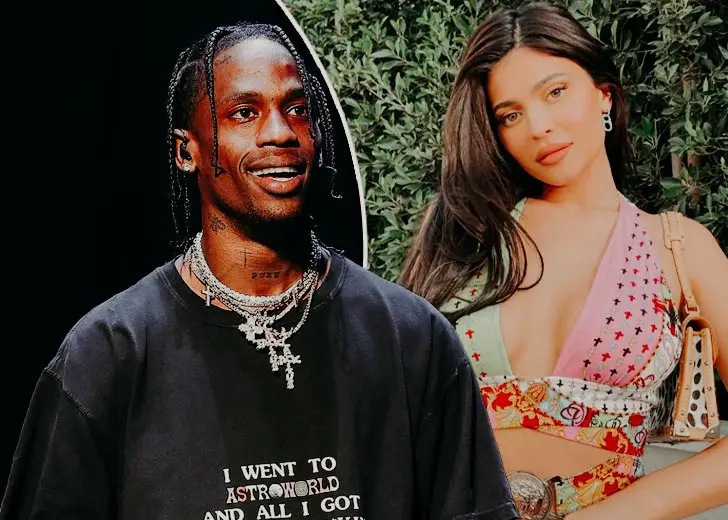 The relationship between Kylie Jenner and Travis Scott has been a thrill ride. From a surprise pregnancy, rumored engagement, cheating suspicions to breakup reports, and reunion speculations. 
According to May 2021 reports from TMZ, the couple is back together after their split in October 2019. While the two reportedly decided against exclusivity this time, Jenner clearly dismissed rumors of an open relationship.
"You guys really just make up anything," the makeup mogul tweeted on May 22, 2021.
She continued she is not criticizing anyone in an open relationship, but it is careless and inconsiderate to spread the narrative without knowing the truth.
i'm not discrediting anyone who is in an open relationship but it's just careless and disrespectful to throw this narrative out there without knowing what's true. — Kylie Jenner (@KylieJenner) May 21, 2021
Their reconciliation shouldn't come as a surprise as they have been co-parenting their three-year-old daughter, Stormi, while spending a lot of time together. 
Fans have caught the on-again, off-again couple out on the town on occasions, like when they were seen separately sneaking out of a Hollywood hotspot in June 2020.
Even during the coronavirus outbreak, the Keeping Up With the Kardashians star and the musician seemed to be quarantined together, as he featured in one of her TikTok videos.
The duo also went on a date night to celebrate Scott's 30th birthday last month.
They were spotted enjoying dinner at Komodo, Miami, before heading to The Fontainebleau's LIV nightclub.
Scott Was Spotted with a Mystery Woman in April 2021
Before the rumors of their reunion surfaced online, Scott was seen out late at night in Los Angeles with a mysterious woman trailing after him on April 24, 2021.
As per an April news article from Daily Mail, the 29-year-old rapper was spotted taking a smoke break outside a venue amid the festivities.
Although they weren't photographed together, an anonymous woman followed him back into the event once he had gotten his fill. 
She wore a red long-sleeved crop top with a tight white pair of pants that flaunted her curves. She added grey snake-print boots that made her stand tall.
However, the two didn't seem to make any contact, but she hovered close and followed him into the arena from afar.
Jenner Spoke Out about Their Breakup in October 2019
In October 2019, Jenner stepped out in the wake of split rumors, revealing that the two were no longer romantically involved. 
"Travis and I are on great terms and our main focus right now is Stormi," she tweeted with a double exclamation mark emoji. "Our friendship and our daughter is priority."
While the couple overcame the cheating allegations that year, a source told People in October 2019 that Jenner "still has trust issues with Travis."
The source explained he hasn't shown her the level of commitment she required and the rapper wasn't prepared to give his girlfriend everything she desired.
Their relationship was last discussed in Harper's Bazaar's March 2020 cover story. Then, the Kylie Cosmetics owner openly stated that the two remained good friends. 
She said that they have a great friendship and described them as best buddies. Jenner noted both of them cared deeply about Stormi and wanted the best for her. 
The two also kept in touch and worked together.
"I think about [my parents] in situations with Stormi, what they would do. They were very hands-on with me, and I want the same for Stormi," she added.
The couple reportedly started dating in 2017 and became parents to Stormi in February 2018.