How Many Kids Does Kevin Gates Have? Are Kevin and Dreka Gates Expecting?
Kevin Gates is married to his wife Dreka Gates and has two kids with her.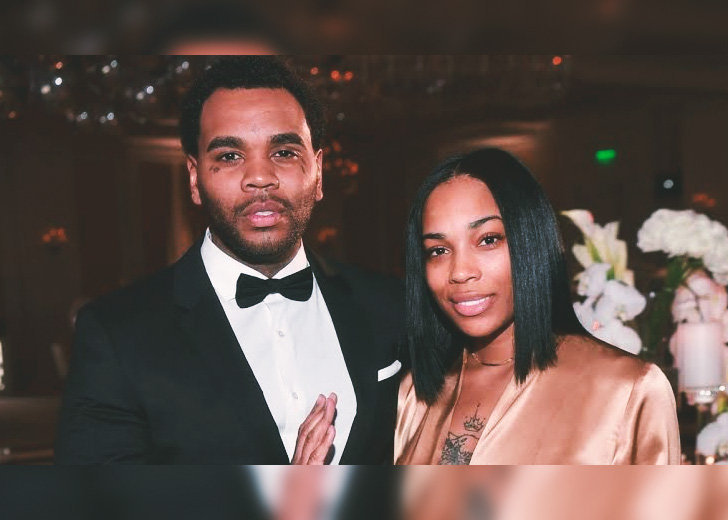 During his 2014 interview with Vlad TV, rapper Kevin Gates told the interviewer that he's a father to a lot of kids. 
At the time, rapper Gates did not mention the exact number of his biological children. Instead, he talked his way around the subject without giving out anything concrete.
So let's take a look at all we know about the rapper's life and his children.
Kevin Gates' Personal Life
Growing up, Gates didn't know his biological father. He only met his father when he was in the eighth grade. 
The rapper is known for his long history of run-ins with the law. As per a report by The Net Line, the New Orleans native has served time in prison on multiple occasions. 
In 2003, Gates was charged for stabbing a man multiple times, and later between 2008 and 2013, the promising rapper was locked up in prison for thirty-one months. Unfortunately, it was during this time his biological dad passed away due to AIDS.
Interestingly, Gates used his jail time to obtain a Master's degree in Psychology. He graduated in 2013.  
Furthermore, in 2017, rapper Gates was given a thirty-month jail sentence for weapons-related charges. Additionally, on September 26th, 2016, the controversial rapper was convicted for assaulting a fan during his concert in Florida.
During his 2014 interview, the 35-year-old opened about his dad's personal life and his illicit involvement with many women.
The same can be said of Gates, who has confessed his involvement in acts of infidelity during a lot of his interviews.
How Many Kids Does Kevin Gates Have?
In October 2015, Gates married his longtime girlfriend, Dreka Gates.
The couple is parents to their two kids, a daughter named Islah Koren Gates and son Khaza Kamil. Unfortunately, the proper details of their kids are not known publicly. 
In the past, Gates has openly talked about having affairs with two different women at the same time and being a biological parent a month apart.
He revealed one of his partners to be his "best friend" while the whereabouts of the other woman were not discussed. 
In 2020, there were strong rumors circulating around the internet that suggested the husband and wife were expecting their third child.
But later, when the couple made their appearance on Complex's Everyday Struggle, they shut down the pregnancy rumors by laughing at the speculations.
Who Is Kevin Gates' Wife Dreka Gates?
Gates' association with Dreka dates back to 2010 when the couple founded the Bread Winners Association record label.
At present, his supporting wife, Dreka, works as one of his booking managers and looks after the management of her husband's stage shows. 
Dreka is a woman of many talents. Apart from her association with her rapper husband, Dreka is also a successful Instagram personality.
As of this writing, the beautiful model has amassed a following of 2.7 million fans on her social media platform. 
Per her Linktree account, Dreka is engaged in many other ventures such as DREKA, a body wellness brand, her self-titled YouTube channel, and TikTok.