Meet Kendall Jenner's Boyfriend NBA Star Devin Booker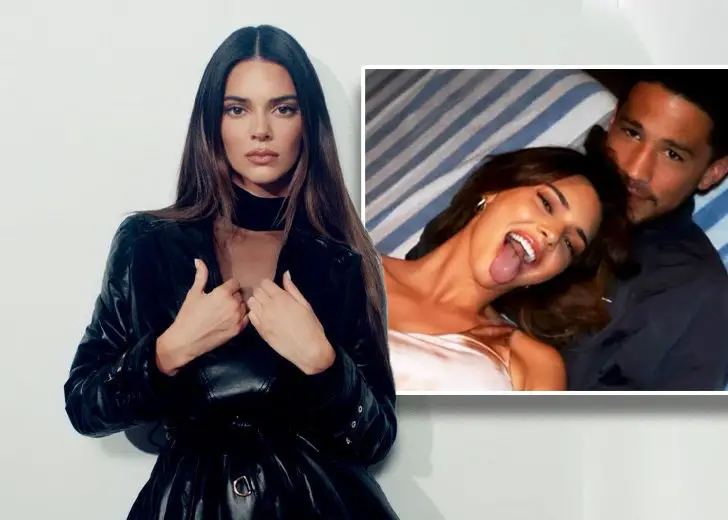 Kendall Jenner and Devin Booker are undoubtedly among the favorite celebrity couples in showbiz.
The 26-year-old model and her now-boyfriend, an NBA star, were first spotted together in June 2018 when they went on a double date but with different partners.
Jenner coupled with her rumored boyfriend Ben Simmons while Booker was with his ex-girlfriend Jordyn Woods.
Fast forward to February 2021, and the stars of their respective fields went Instagram official with their relationship.
The two took to their Instagram stories to post adorable snaps of themselves together, confirming the romance.
Following that, Jenner attended one of Booker's games for the Phoenix Suns in late February — and together, they celebrated their alleged dating anniversary in June.
"365, 52, 1" ❤ï¸Â Kendall Jenner and Devin Booker celebrating their one year anniversary & kindly reminding us how single we are x pic.twitter.com/0vG5IHJ8Ap — Femme Luxe (@FemmeLuxeFinery) June 15, 2021
As their relationship has grown exceedingly well over time, Jenner's fans have also shown interest in learning about Booker.
From his interests to his rising career — fans are curious to know.
Devin Booker Plays for Phoenix Suns in the NBA
Born in Grand Rapids, Michigan, Booker is the son of former professional basketball player Melvin Booker. He was named the 1994 Big Eight Conference Player of the Year during his time at the University of Missouri.
In an interview with The Undefeated, the father said that NBA "draft night was one of the worst nights ever" since he wasn't selected for a team. But he was very keen to help his son play the game at the highest level.
On a happy note, Booker was drafted 13th in the first round for the Phoenix Suns at the 2015 NBA draft.
25-year-old currently, the NBA star has started in 384 games out of 409 games played with a .455 field goal percentage so far.
He received his first two NBA All-Star selections in 2020 and 2021 as a replacement player.
Devin Booker Is Compared to Kobe Bryant
The talented basketball player, Booker, is often compared to legendary late Kobe Bryant.
When asked what he felt about the comparisons during a conversation on ESPN's The Jump in July 2021, Booker stated that he should never be compared to Bryant.
"Yeah, I haven't really thought about it [comparisons] much," he said. I know it's something everybody has going on right now, and you know I didn't make that comparison myself, and you know I just leave it at what he's done for me as a mentor."
Devin Booker Loves Traveling
During his appearance for GQ Sports' video in December 2019, Booker revealed that he has a thing for traveling.
He recalled visiting Italy to meet his dad — who played basketball there at the time — when he was 12-year-old.
He shared that once he reached Italy, he loved the place and felt the willingness to explore other different cities.
Booker apparently gets on the road every summer now, and he ensures he visits a different country every time.
In the video, he added that his favorite visa stamp was his China trip since it took a whole page.