Did Keemstar Dated Younger Women? Claps Back At Backlash
Ethan Klein dubbed Keemstar as Kreepstar.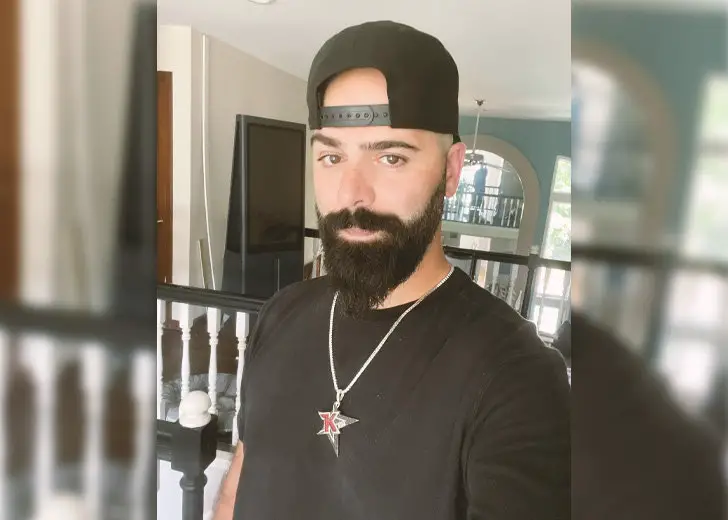 YouTuber Daniel Keem, aka Keemstar, is not new to controversy. But, unfortunately, he finds himself in a new one every hour because of unpopular opinions that do not sit well with people. 
However, it is not a surprise because Keemstar loves drama. So, he makes sure to include himself in almost all YouTube, Twitch, and TikTok scandals he can find to trigger his followers and 'enemies.'
Since August 2021, Keemstar has been dragged on the internet for being attracted to young girls. The host of DramaAlert initially faced backlash for dating a 20-year-old fan. 
The massive age gap of 19 years between him and his girlfriend was not digested by the public. This was mainly because Keemstar has a teenage daughter and his followers thought it was not okay for him to date someone close to his daughter's age. 
Keemstar's relationship did not last long since they called it quits after being public for three weeks. However, soon after that, Keemstar sparked rumors of dating his assistant, who was also 20 years old. 
While both of them denied the rumors, Keemstar could not help but add fuel to the fire.
Keemstar Wants to Date Young People
On September 13, 2021, the DramaAlert host took to Twitter to post four pictures of different 39-year-old women. He then tweeted a controversial opinion saying that he would only date girls who don't remember what they were doing on 9/11. 
9/11 refers to September 11, 2001, one of the biggest tragedies the US has faced to date. The World Trade Center in New York was bombed down by four planned attacks by Al-Qaeda. 
Many lives were lost that day, and it is still a sensitive issue, but Keemstar made a joke out of the situation with the help of his tweets. A woman with the username @LindsayTonkins commented on his tweet, saying that she was 39. 
She started getting many comments from young people who wanted to date her. Keemstar videoed the situation and called his followers a hypocrite for allowing this behavior with a woman but not him. 
It seems like the Keemstar was doing all this for the sake of drama since he tweeted a picture of the engagements on his last tweet. Looking at how happy he was, it can be presumed that he is proud his controversial opinion blew up. 
Kreepstar or Keemstar?
Ethan Klein is a popular podcaster, YouTuber, one-half of h3h3productions, and Keemstar's enemy. The two have been at each other's neck for a very long time, and both call each other out. 
Klein has constantly dragged the DramaAlert host for being interested in young women, and this time was no different. Keemstar's tweets about the controversy started circulating and found their way to Klein. 
Klein addressed the situation in just one word that summed up the entire thing — Kreepstar. Klein was not the only person to call Keemstar out. A famous Twitch streamer, @essaere, dragged him for his insensitive tweet. 
Dilly Sanders also tweeted his amusement about how Keemstar still had followers after all this time. Similarly, Keemstar got a lot of backlash from his followers for wanting to date someone younger.
However, Keemstar was not amused by the backlash and continued replying to the criticisms with sarcastic comments.