Where Is Katt Williams Now? A Look into the Comedian's Life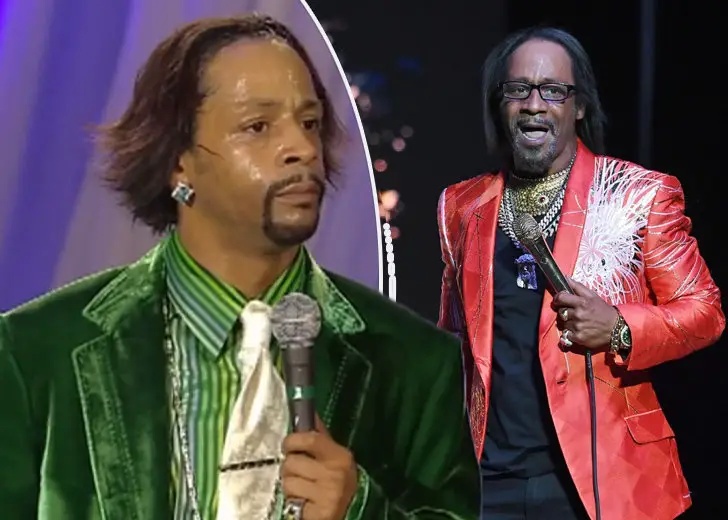 Katt Williams, born Micah Sierra Williams on September 2, 1971, in Cincinnati, Ohio, is a recognized stand-up comedian and actor.
He famously portrayed the role of Money Mike in the 2002 comedy film Friday After Next, Bobby Shaw in the sitcom My Wife and Kids, and had a stint on the sketch comedy and improv game show series Wild 'n Out.
The talented artist also provided the voice of A Pimp Named Slickback in the adult animated sitcom The Boondocks and voiced for the video game Grand Theft Auto IV.
While he was utterly everywhere, showcasing his talent, from the early 2000s to mid-2000s, Williams presently is nowhere to be seen.
What Happened To Katt Williams?
His fans are often spotted on the internet saying that Williams deserved to be ranked among Hollywood's greats, acknowledging the fact that he had unfiltered humor, energy, and blockbuster stand-up specials.
But sadly, the comedian seems to have limited himself from working in mainstream projects.
He doesn't star in blockbuster movies like his contemporary Kevin Hart, and one rarely catches Williams sponsoring in a commercial.
According to his IMDb profile, Williams has acting credits in over 10 projects since the start of the 2010s.
That implies that he worked in the industry but had only a few opportunities to showcase his talent.
Many even speculated Williams was blackballed from the industry, but while speaking with the New York radio station, Hot 97, in September 2021, he denied any such speculations.
He said that he was never concerned with being mainstream. Instead, he preferred to do things his way.
"My fans think like, 'Oh, he's been blackballed,'" Williams said during the conversation.
He continued to share that he had never been in a commercial audition in his life while adding, "Like, I never let my tour get sponsored when I was broke or now."
"You can't buy me, not because I'm not for sale. You can't buy me because I'm not in the store. That's different," he explained.
Katt Williams Won Primetime Emmy Awards In 2018
Despite being away from the mainstream, Williams was recognized with one of the most prestigious awards in the industry.
In 2018, he earned Primetime Emmy Awards for his work in the comedy-drama television series Atlanta, created by Donald Glover.
He won the award under Outstanding Guest Actor in a Comedy Series.

Katt Williams holding his Emmy. (Source: Instagram)
He had only appeared in an episode of the television series, playing the character of Willie.
"The Emmy really didn't mean that much to me. It just meant something to me because, on our side of the war, coming in we have to agree that we're not gonna win any awards," Williams said while accepting the award. "So, anytime there's a breakthrough and we do, it's monumental."
Where Is Katt Williams Now?
At present, the 50-year-old comedian is geared up for his 2022 comedy tour titled Katt Williams: World War III Tour.
The tour starts on January 14 at Brookshire Grocery Arena in Bossier City, LA. The tour is expected to last all year long across different cities in the United States.