Does Kaitlin Olson Have Any Siblings?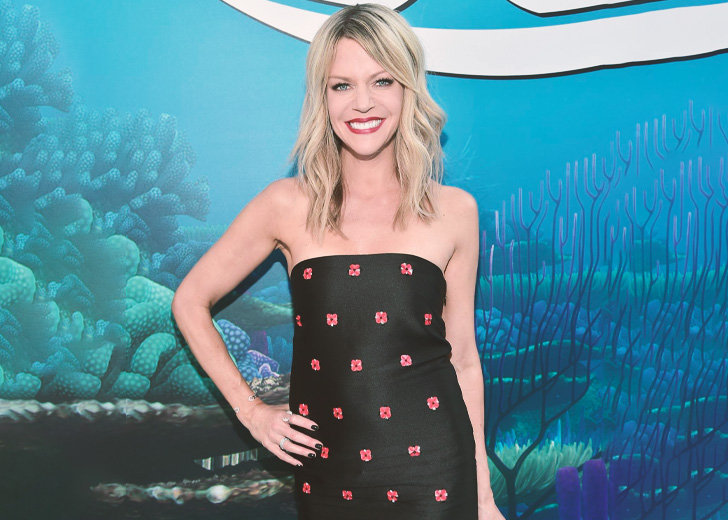 Kaitlin Willow Olson, commonly known as Kaitlin Olson, is a Primetime Emmy Award-nominated actress, mostly known for her roles as Mickey in the Fox comedy series The Mick and Cricket Melfi in the Quibi comedy series Flipped.
The 46-year-old actress was born in Portland, Oregon, to Donald Lee Olson, a publisher, and Melinda Leora, a nurse. Until the age of seven, her parents raised her in Spokane, Washington, and Vashon Island, Washington.
She and her family eventually moved back to the Portland area, settling in Tualatin, when she turned eight.
However, her family doesn't just comprise herself and her parents. The actress also has an older brother, Joshua Olson.
Kaitlin Olson Recently Posted Pictures with Her Sibling Brother
On November 4, 2021, Kaitlin took to her Instagram to share an adorable picture of herself and her older brother, Joshua. The picture was apparently snapped years ago when both of them were toddlers.
In the snap, the actress sat on a chair wearing a floral baby frock while her brother stood by her side with a candy in his hand. He also sported a hat.
When comedian-writer Jenny Johnson asked the It's Always Sunny in Philadelphia star about the two siblings' birth years in the comment section, Kaitlin jokingly responded with, "@jennyjohnsonhi5 We were born in olden times."
"The hand holding," a fan commented, pointing out the brother-sister duo are holding hands in the picture. 
Another chimed, "Love this!! Why does no one do these anymore?!?"
Kaitlin had similarly posted another childhood picture of the two, along with their mother, on Mother's Day 2020.
In the May 10 post, the actress wrote, "Happy Mother's Day to my hero. I had just rammed out of you a couple days before this picture. Here you are in pain, barely able to sit up, holding us both and smiling anyway."
Kaitlin Olson's Brother Has an Interest in Arts and Nature
Despite having great love for her only sibling, Kaitlin has revealed very little about him in public. The reason is also apparent, as she probably does not want to bother her brother with unnecessary attention.
However, a quick look into Joshua's alleged Instagram handle shows that he is interested in architecture and nature. Most of his posts feature snaps of historical buildings, including the famous buildings of Rome city.
He also posted the pictures of Vatnajökull Glacier in July 2019, writing, "Last chance to see."
Kaitlin Olson Is Often Mistaken to Be One of the Olsen Siblings
It is apparent that Kaitlin has only one sibling, but she is somehow often mistaken as one of the Olsen siblings.
The Olsen siblings include WandaVision famed actress Elizabeth Olsen, Mary-Kate Olsen, Ashley Olsen, Courtney Taylor Olsen, Jake Olsen, and Trent Olsen.
But actresses Kaitlin and Elizabeth have no blood relationship. They just share similar sounding surnames — Olson and Olsen.
In addition, most of the Olsen siblings are hugely popular already, with Elizabeth starring in projects like WandaVision, Sorry for Your Loss, and Avengers: Endgame.
Her sister Mary-Kate has worked in Full House, Weeds, and Beastly, while Ashley Olsen has starred in Full House and Mary-Kate and Ashley in Action.