Katherine Langford Can Still Act In Upcoming Marvel Movies
There is still a possibility for Katherine Langford to play a part in the upcoming Marvel movies, even though her role was fully discarded from the movie 'Avengers: Endgame.' Find out what role Langford could play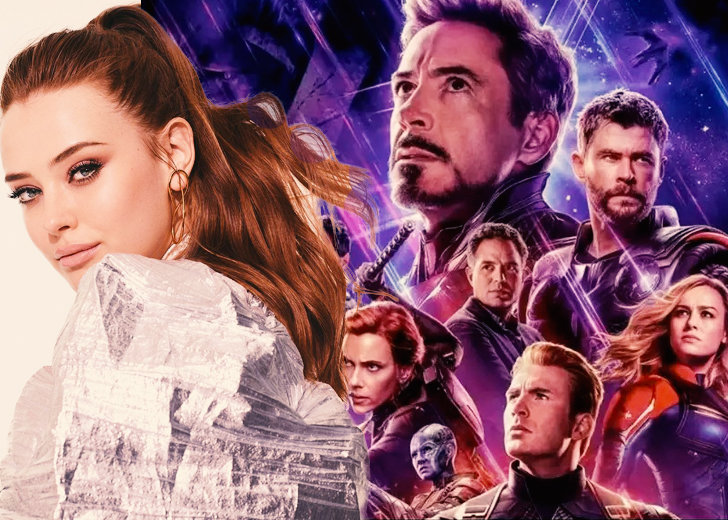 Katherine Langford's fans were frenzied when Disney and Marvel Studios, together, announced that the 13 Reasons Why's breakout actress was selected to play the adult version of Tony Stark and Pepper Pott's daughter, Morgan Stark in Avengers Endgame (2019).
However, the fans were left disappointed when the movie's directors, Anthony and Joe Russo, discarded her role because they found the scene very confusing.
During an interview on MTV podcast, the directors revealed about a scene that filmed a father-daughter moment with Langford playing Morgan Stark and Robert Downey Jr. reprising his role as Tony Stark.
 The director, Anthony Russo, further explained that the scene was shot so that the adult version of Tony Stark's daughter would forgive him for his sacrifice, and he would go away in peace.
There was an idea that we had that Tony [Stark] was going to go into the metaphysical waystation that Thanos goes into when he snapped his fingers [at the end of 'Infinity War'].
But her performance had to be cut out of the film because they found the scene very confusing, and it wasn't resonating the emotional level that the directors expected.
Don't get disappointed so soon, Langford fans. There is some good news that might excite you again.
Even though the Avengers: Endgame has already released and phase 3 of the Marvel Cinematic Universe (MCU) is all wrapped up—with Spiderman: Far From Home as its last movie—Katherine Langford still can act in the upcoming Marvel movies.
During the San Diego Comic-Con in July 2019, the president of Marvel Studios, Kevin Feige, announced that there would be more movies and TV series that would feature some old as well as new superheroes in Marvel's phase 4.
With so many movies and TV shows being produced by Marvel Studios, most of the movies might be based in some future time as well, which means that the actors who play the characters will have some age and many other differences.
Keeping that in mind, it won't be wrong to say that fresh faces would be selected to portray some of those roles in the upcoming movies.
Hence, it is almost predictable that the Marvel executives and casting directors would again wish to work with Katherine Langford.
More so, they might choose her again to play the adult version of Tony and Pepper's daughter, Morgan, if needed. She had also reprised the role during Avengers: Endgame (even though it was cut later). 
If that happens, the casting directors will cast Katherine Langford once again to reprise the role of Morgan Stark's adult version. In that case, expect to see Langford donning an Iron-man suit, just like her character's mother and Tony Starks' wife, Pepper Potts donned in past movies.
Whatever the case is, it is sure that both Katherine's and Marvel's fans would be thrilled to see that happen.