'Teen Mom 2': Kailyn Lowry's Response to Briana DeJesus' Petty Christmas Gift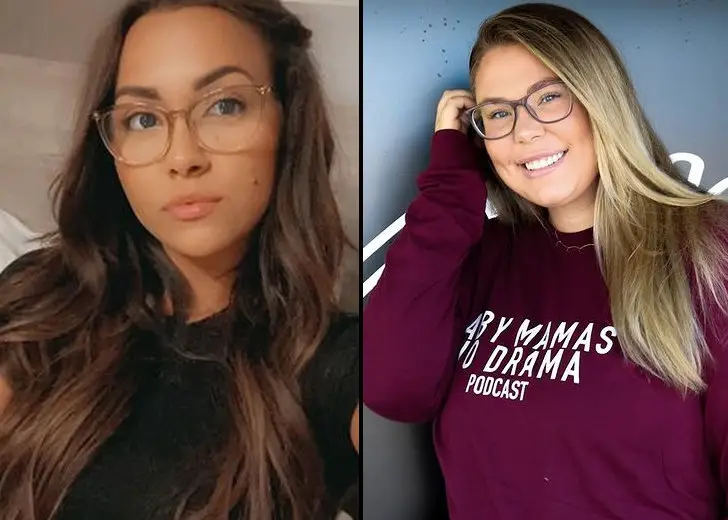 Kailyn Lowry and Briana DeJesus' feud is only extending, to say the least.
In December 2021, DeJesus seemingly fueled their enmity by sending Lowry a Christmas gift at her new Delaware home.
She gifted a treadmill to the reality star, mockingly implying she needed to exercise more often and keep her weight in check. 
After receiving the present, Lowry didn't hesitate to clap back at DeJesus. Celebrity gossip site, Onsite! reported that the mother-of-four took to Instagram Live to share the video of unwrapping the snarky gift. 

Kailyn Lowry in the merch of 'Baby Mamas No Drama' Podcast. (Photo: Instagram)
In the text overlay of the clip, Lowry initially thanked DeJesus for sending the equipment. She wrote, "@BrianaSoto, thank you so much for the treadmill."
Then she sarcastically penned that her dogs would love it. Lowry even called herself "lazy" to state that she wouldn't have to walk her dogs anymore.
She added she would keep the treadmill in the dog room of her new house. 
Inside Kailyn Lowry and Briana DeJesus' Feud
Lowry and DeJesus have been embroiled in feuds for years now. The bad blood between them spurred after DeJesus started dating Lowry's ex-husband Javi Marroquin in 2017, right after they divorced. 
Since then, the duo has hurled insults and various accusations on interviews and even their socials.
In June 2021, their rivalry intensified after DeJesus disclosed why her co-star was absent from one episode of Teen Mom 2.

Kailyn Lowry and Briana DeJesus have been embroiled in feud since 2017. 
"She doesn't want to film about breaking and entering Chris' momma house and beating him," DeJesus told Celebuzz, accusing Lowry of domestic violence. She implied she beat the father of her two sons, Christopher Lopez. 
Soon after the derogatory comments, Lowry sued DeJesus for defamation on June 25, 2020. 
Kailyn Lowry Filed Lawsuit against Briana DeJesus 
In July 2021, People reported Lowry had filed a lawsuit against DeJesus in Florida for "defamation concerning recent untrue statements."  
Her complaint noted that DeJesus' unfounded claims were shared with her social media followers, and it exceeded one million people.
Also, the documents asserted the accusations were untrue and made "for the purpose of causing Lowry harm." 
Lowry's representative also provided a statement to the news outlet, explaining that the television personality was disheartened by the feud and the allegations.
"She is hopeful for a quick resolution of this matter so this feud can finally be put to rest," the spokesperson added. 

Kailyn Lowry posing for a picture with a Christmas tree. (Photo: Instagram)
While the lawsuit is ongoing, with a hearing scheduled in January 2022, the legalities haven't prohibited them from throwing jabs at each other. 
On December 6, 2021, Lowry indirectly accused DeJesus of having an intimate relationship with her baby daddy Lopez.
She was live on her Instagram when a follower asked her about her ex-husband, Marroquin. "What did Javiana (short for Javi and Bianna) owe you while pregnant with/after having Lopez child?" the user questioned. 
In reply, Lowry stated DeJesus had an intimate relationship with "the third one."
While she didn't identify the man, it is clear she was talking about her ex-boyfriend Lopez because he was the third man she welcomed a child with. 
In the wake of her accusation, DeJesus came forward and refuted the claims in an interview with Us Weekly. "No, I didn't," she stressed, implying that Lowry was incorrect.