Briana DeJesus Engaged to Boyfriend Javi — A Look into Her Dating Life
"Javi asked & I said YES! We are ENGAGED!" the 'Teen Mom' star announced on her Instagram on May 24, 2021.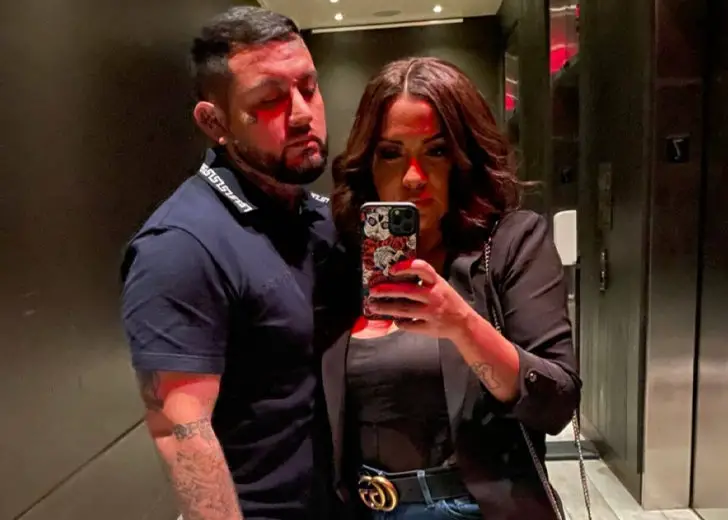 Teen Mom star Briana DeJesus announced that she was taking her relationship with her boyfriend, Javi Gonzalez, to the next level. In other words, she's engaged!
DeJesus took to her socials to break the amazing news to her fans on May 24, 2021, with adorable posts and stories. 
DeJesus Is Engaged to Gonzalez
 DeJesus blasted her 1.1 million strong Instagram fanbase with the news of her engagement alongside a snap of the sparkling diamond ring. 
"Javi asked & I said YES! We are ENGAGED!" she wrote beside the snap. However, in less than a day since she removed the post from her profile. 
For her fans over on Twitter, she shared a beautiful montage clip that highlighted the most memorable moments of her relationship made via TikTok. 
In the tweet, she invited her followers to rally over to TikTok to bear witness to the entire timeline of their relationship before she announced, "I'm a while fiancé now [sic]."
Introduced Her Boyfriend Three Weeks Prior
The reality star had only disclosed her relationship with Gonzalez less than three weeks before she came forward with the news of her engagement. 
At the time, she told E! that she and her fiancé were taking things "very slow." However, when she broke the news of her engagement with the same outlet, she couldn't stop gushing over her beau. 
She confessed to the outlet that she was still finding her way, and she hoped he was the one. She added, 
He's so nice. I've never met a man this sincere and genuine and that respects me so much.
They Prefer to Keep the Relationship Private
According to the reality star, Gonzalez made her feel like he knew who she was and accepted whatever came with it. That being said, she would still rather keep him to herself and away from the public eye. 
She further revealed that Gonzalez was fine with her going public about them being in a relationship, but wanted her to keep the details under wraps for the time being. 
DeJesus admitted that certain people couldn't handle or were not ready to put all the details of their personal lives out for everyone, and she respected that. She was willing to respect his wishes and decisions regarding the privacy of their relationship. 
Introduced Him to Kids as a Friend 
Also during her initial reveal with E!, she notified fans that they could catch a quick glimpse of Gonzalez in a few episodes of the new season of Teen Mom.
DeJesus, who has two daughters of her own, has been in a relationship with the father of two since September 2020. 
Despite being seemingly serious about their relationship, when the couple introduced their children to one another, they had agreed to call each other "friends." 
At the time, she explained that they were trying to keep the titles away from the kids until they properly established their relationship.
In light of recent revelations, the couple might now be ready to come clean with the kids as well.