Kailyn Lowry's Ex Chris Lopez Says He's Done with the Drama in Response to Accusations
Kailyn Lowry and her ex Chris Lopez share two sons, Lux, 4, and Creed, 1.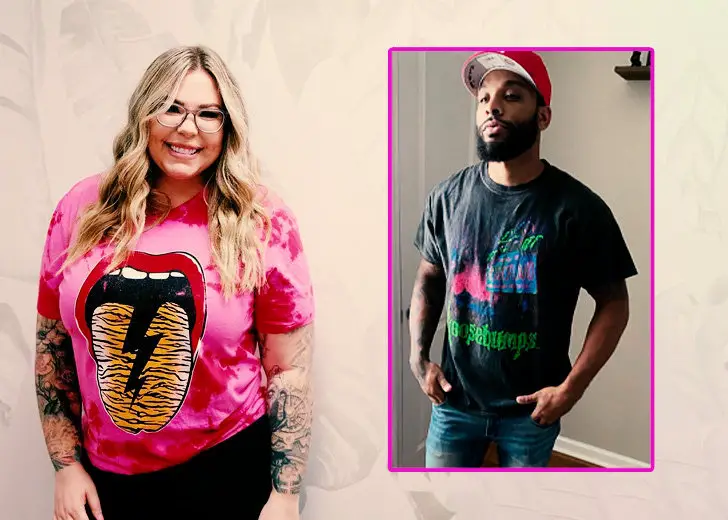 The conflict between Kailyn Lowry and Chris Lopez, her ex-boyfriend, does not seem to be ending anytime soon. In the most recent saga, the two were spotted fighting on Instagram, with Lopez stating he was done with the drama.
The recent feud started when the Teen Mom 2 star took to Instagram stories last weekend to open up about her dissatisfaction with her ex's co-parenting efforts, with whom she shares two sons, Lux, 4, and Creed, 1.
In her brief rant videos, she showed off her anger by calling him a "part-time babysitter," and accused him of not providing financial help for their children's school and medical expenses.
"And you have no idea what the school schedule is, you don't know when doctor's appointments are, and when I'm telling you to your face when a doctor's appointment is, you don't show up and you literally text me saying that I didn't write it down for you, that's a problem," she added.
Afterward, Lowry also asked her followers to decide if she was bitter towards her ex-boyfriend or doing what she needed to do for her children.
Lowry, who has over 4.1 million followers on Instagram, also addressed Lopez's quote on his Instagram Stories that read, "Don't let bitter, unhappy people drag you down to their level."
To that, the Coffee Convos Podcast host said she hoped not to see him posting things on social media but expected him to be taking care of their kids when they're under his watch.
"If you want 50 percent, then you need to do 50 percent of the work. That means you call the school directly and get information. You call the doctors," she clarified.
After she finished ranting, Lopez, who reportedly signed a contract with Teen Mom 2 a few days ago to be a part of the upcoming season, also took to his Instagram to do his bit of talking — or to say, he was "done" talking about their drama.
He responded to her claims on his Instagram live, saying he would not keep engaging in the drama repeatedly. In addition, he said that he realized how things might turn out if he continues to speak about it.
I'm done, so I'm not speaking on that [expletive] no more man. I said what I think, that's cool. I take whatever was said, I take that [expletive] on the chin. It is what it is. I'm not gonna argue it.
Lowry and Lopez first met in 2017 and subsequently announced that they were expecting their first [Lowry's third] child together.
But their relationship was not consistent. They broke up shortly after they welcomed their first child, Lux, together. Nevertheless, they found ways to rekindle their relationship and live together.
After almost 4 years of on-and-off relationship and two children, they finally decided to live separately with an agreement on co-parenting their kids. But things definitely seem not to be going according to their plan.