A Look into the Feud between Kailyn Lowry and Chris Lopez
It is no secret that 'Teen Mom' star Kailyn Lowry has a tumultuous relationship with ex Chris Lopez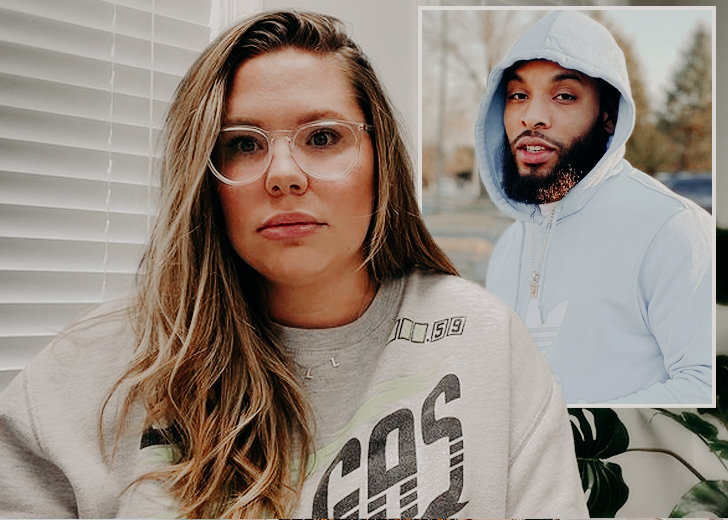 When it comes to drama, Teen Mom never disappoints. The series has aired so many episodes that gave fans a glimpse into the crazy fights and the tumultuous lives of the mothers with their exes and baby daddies. 
For instance, the drama between cast members Kailyn Lowry and Chris Lopez is never-ending. Before Lopez, Lowry was with two other men, including Jo Rivera, and welcomed son Issac. 
She was later married to Javi Marroquin in 2012 but became estranged in 2016 before officially divorcing in 2017. They have a 7-year-old son, Lincoln.
Even after the divorce, the relationship between the two was filled with complications when Lowry accused him of trying to hook up with her while he was still going strong with Lauren Comeau.
After Marroquin, Lowry was with Lopez, and they share sons Lux and Creed. Although the two have already broken up, they are constantly entangled in drama and making the headlines. 
It is no secret that the two do not seem to get along well.
Lowry and Lopez's Fued
The non-stop drama between Lowry and her ex-boyfriend has all been aired on Teen Mom and reported by media outlets. 
Lowry had a rocky relationship with Lopez from the start, and at one point, Lowry had decided that she would not allow Lopez to be present for the birth of their second son.
However, she eventually relented and allowed Lopez to be present for the special moment, iterating that she did not want her son to accuse her of keeping his father away from him. 
The relationship between Lowry and Lopez was replete with allegations of infidelity and physical abuse. Lowry claimed Lopez cheated on her while she was still pregnant with their second son.
A few months after the cheating allegations surfaced, Lowry was arrested after allegedly getting physical with Lopez during a dispute about their son Lux's haircut. According to court documents, Lowry had struck him "several times with a closed fist" after learning that Lopez had cut Lux's long hair. 
Fake Drama for TV
With so much drama going on between the two, fans questioned its authenticity, given the notoriety of reality TV creating fake storylines for audience ratings.
However, Lopez answered everyone when he accused Lowry of stirring up "drama" with him for her Teen Mom storyline.
Previously, the mother of four went on a lengthy tirade to call out Lopez after he threatened to take legal action against MTV for not blurring out his face in the new season.
In a series of Instagram stories, Kailyn called Lopez "ridiculous" for being mad about being on the show.
After that, Lopez defended himself on his P.T.S.D podcast, saying that he and Lowry and had been getting along great until she "[tried] to go out and make it into something that it's not." 
He then added that Lowry was purposely stirring up a drama because of the show's new season. 
Lawyers or not, fans can continue to look forward to the drama.