Justin Bieber and Selena Gomez Child Sacrifice Claims Debunked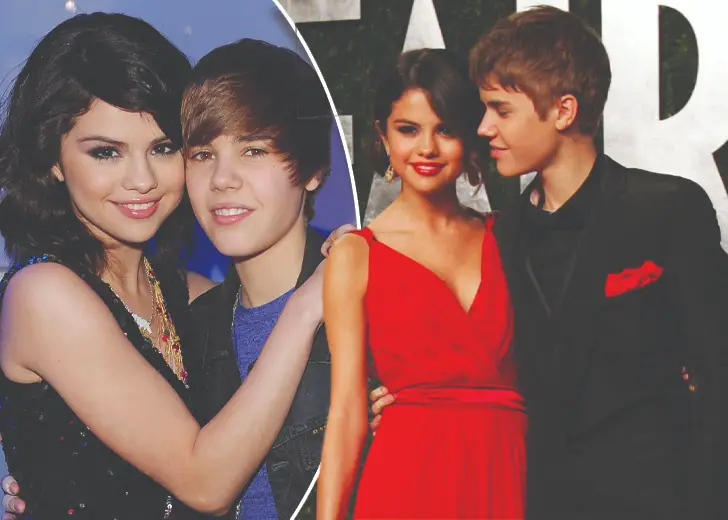 Justin Bieber and Selena Gomez did not lose a baby.
Rumors about Bieber and Gomez's unborn child and how it was murdered first propped up on the internet in December 2017. In an article from a shady source, it was alleged that Bieber, in front of a big Bible study class, revealed that Hollywood elites killed his and Gomez's unborn child.
The traction this rumor gathered subsided for a while but started again in late 2021 and is still going strong. The story, however, is completely false.
Trigger warning: graphic details of alleged child sacrifice
History of Justin Bieber-Selena Gomez Child Sacrifice Rumor
According to a fact-checking report by Reuters, the articles claiming the conspiracy about Bieber and Selena's child sacrifice started in 2017. On December 8, 2017, someone named Baxter Dmitry wrote an article on News Punch that claimed, among many things, Bieber's words were apparently spoken at a Bible study group in Beverly Hills.
The article claimed Bieber said Hollywood elites were behind the sacrifice. Then, apparently, he went into graphic details about how everything played out regarding their unborn baby's death.
The singer reportedly admitted that he and Gomez were expecting, although no date was given on when this happened. And despite not telling anyone about Gomez being pregnant, the elites somehow found out.
One day, he was taken to a secret party hosted by the elites and then into a room where everyone was apparently dressed in animal masks and drinking "red wine." In the middle of the crowd was a baby, bit into by people and drained of blood.
The scene grossed Bieber out, who then refused to drink the baby's blood, or "red wine," offered by the mass present. Things started going downhill after this.
The executives then told him they knew about Gomez's pregnancy and threatened the unborn child with the same fate as the baby present there.
"They murdered my unborn child," Bieber allegedly said during the study. "Me and Selena… we were driven apart by these people and the trauma."

Justin Bieber and ex girlfriend Selena Gomez at the 2011 American Music Awards. (Photo: Twitter)
Bieber even apparently said he believed God and Satan were real and that "evil forces were at work in the world."
Bieber-Gomez Child Sacrifice Rumors Debunked
After similar versions and replicas of the initial article started circulating on the internet, many grew concerned about the matter. Some even believed it, leading to this rumor becoming as big as it is now.
This is when Reuters and Media Bias/Fact Check had to step in to deal with the traction and judge the authenticity of the source and the claims made in the article.
Media Bias/Fact Check deem News Punch, the site that first published the story, to have "zero credibility."
"Overall, we rate News Punch a Questionable source based on extreme right-wing bias and promotion of tin foil hat conspiracies," Media Bias/Fact Check's verdict reads. "This website has zero credibility due to the routine publishing of fake news."
Then, on November 16, 2021, Reuters published its report on the investigation on the matter. Their verdict — the story is false.
They identified the author's name as "a possible pseudonym for an author who has been called out for writing fake news articles" and cited sources that have done so in the past. They also found no evidence to support the claims made in the conspiracy article.
Further, Reuters said the story did not appear on any credible site and judged that the mainstream media would have widely covered a story about A-listers such as Bieber and Gomez.
"False. The story about Hollywood elites killing Justin Bieber's unborn child originated from a now-deleted article on a website known to publish fabricated news," wrote Reuters at the end of their fact-checking article.
This isn't the first time the former couple has been embroiled in miscarriage and abortion rumors. In 2012, rumors claimed Gomez had miscarried a child, which was later denied by Gomez's close sources.