Josh Richards Thinks Jaden Hossler Tried to Pick a Fight with Him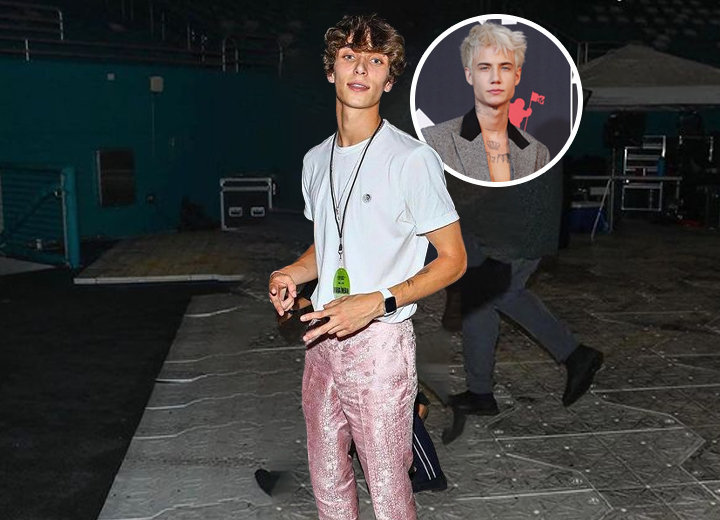 The BFFs podcast uploaded a new episode to their YouTube channel on July 27, 2022, where they talked about the three-way drama between Chase Hudson, Charli D'Amelio, Landon Barker, and also the Jaden Hossler and Josh Richards drama. 
As one of the main hosts, Richards revealed behind-the-scenes information about what went down between him and the Hossler. 
The estranged duo was spotted at the same party, after which Richards uploaded a TikTok to baby Keem's 'Honest' lyrics. 
With the lyrics "[sleeping with] my ex, we ain't apologize," many thought he was referring to Nessa Barrett. 
Hossler responded in the comments by saying, "one of you did," and went on a Twitter tirade, asking people to stop talking about him if they did not dare to say it to his face. 
Fans thought he was going off on Richards. The latter did not respond, but he revealed Hossler reached out to him in the latest episode. 
Josh Richards Thinks Jaden Hossler Was Trying to Pick a Fight
During the podcast, Richards recounted incidents that happened at the party. 
According to the host, he did not remember seeing Hossler because he was drunk, but his friends Gavin and Sam told him that Hossler had walked past them.
At the time, Richards had been talking to another person about businesses when Hossler walked by him with a group.
The 'Comatose' singer stopped and stared at Richards, Gavin, and Sam, almost like he was trying to start a fight. 
But he walked away after Richards' friends took a step forward.
Host Brianna LaPaglia asked Richards to confirm if Hossler was indeed trying to start a fight to which the former Sway Boy replied he was not sure. 
Tana Mongeau, who was also at the party and a guest during the episode, shared that everyone at the party looked like they were having a good time. 
She hung out with Richards, Hossler, and Barrett, and they all seemed to enjoy themselves. After the party, Hossler went on his Twitter tirade, which Richards believed was directed at him.
Josh Richards Reveals the Details of the Drama with Jaden Hossler
Richards then revealed Hossler reached out to him on Instagram and was trying to talk to him, but the BFFs host had nothing to say.

Josh Richards addresses everything that happened between him and Jaden Hossler. (Source: YouTube)
The host added that everything he wanted to say to Hossler had already been said when the rockstar got together with Barrett last year. 
So Richards ignored the singer but to get his attention, Hossler commented on his TikTok.
"I have nothing left to say, and he was like, 'I knew if I commented that [expletive] you would answer my DM, and I was just like, if you're upset, go make a song about it, lol, and then that was pretty much it."
The 'Comatose' singer then DMed him and asked him if Barrett was his girlfriend.
Richards replied that was not true and clarified he was single. Mongeau then suggested they should box, but Richards was against it, explaining the match would give Hossler too much good press.
The host alluded Hossler was already experiencing a slump in his career, and he was not generous and forgiving enough to help him out.