The Jaden Hossler and Josh Richards Drama Continues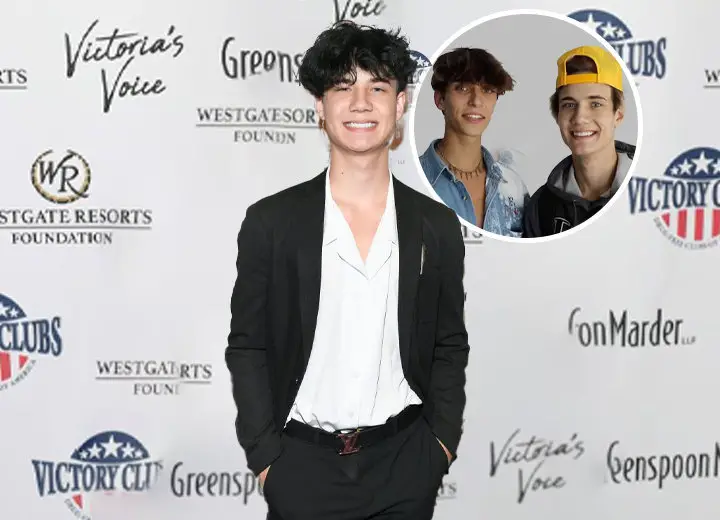 Josh Richards and Jaden Hossler were very good friends once. All that changed when Hossler started dating Richard's girlfriend, Nessa Barrett. 
Barrett and Hossler had collaborated on their single 'La Di Die' and fallen in love. After that, there were rumors Barrett had even cheated on Richards to be with Hossler. 
However, it was never confirmed, but the friendship between Richards and Hossler became non-existent. Their entire friend group also ditched Hossler for betraying the BFFs host. 
Thereon, they stayed clear from each other's radar, but that was only until July 25, 2022, when Richards uploaded a TikTok video, lip-syncing to Baby Keem's 'Honest' track. 
"Half-past twelve, I was all alone. I can't be compromised. [expletive] on my ex, we ain't apologize. Cause I'm way too young," lip-synced Richards. He captioned the TikTok, "We ain't apologize."
The video has been viewed over 1.6 million times less than 12 hours after it went live. And part of it might have to do with Hossler.
Jaden Hossler Comments on Josh Richards' TikTok
In a brave move, Hossler commented on the video, writing, "hmm, one of you did, lol," which had netizens in a frenzy. 
"Jaden woke up feeling brave today," another user wrote. "Jaden out here trying to start a fight with Josh who is unbothered. Argue with the wall, bro @jxdn," commented a user who clearly had enough of Hossler's online antics. 
And another person who had enough of the 'Comatose' singer was his ex, Mads Lewis. She told him to shut up in the comments section. 

Jaden Hossler's comment on Josh Richards's TikTok has stirred up some drama. (Source: Instagram)
Although Hossler's comment is cryptic, fans think he was most likely calling out his ex-girlfriend, Barrett, for sleeping with her ex, Richards, because the song is about a person sleeping with their ex. 
Hossler and Barrett confirmed their breakup in May 2022, with a joint statement stating they wanted to focus on their careers and mental health. 
Although they asked fans not to start rumors, fans speculated the breakup happened because Hossler cheated on Barrett with Josie Canseco. 
But Canseco later confirmed it was fake, and she had never even come close to touching the singer in her life. 
Jaden Hossler Drama Continues on Twitter
After commenting on Richard's TikTok, the rockstar took to Twitter to ask the former to stop talking about him. 
"I got time right now," Hossler tweeted and followed it up with, "if you think I am a nobody, then stop talking about me. It's weird, lol."
Fans assumed his tweet was for Richards and criticized him for starting unnecessary drama. 
"Who's talking about him?" commented a user, while another one wrote, "the only person talking about Jaden is Jaden."
But besides Jaden's comments on Richards TikTok and his tweets, fans were even more shocked to see he was hanging out with Bryce Hall.
Hall posted an Instagram story of Hossler's photo tagging him, confusing netizens. The Takakura turned boxer, who is very good friends with Richards, often shaded Hossler and did not hold back. 
Netizens are still confused about what is happening. Hopefully, new developments in this drama will put things into perspective.