Jonathan Cheban's Gay Rumors Started from Kim Kardashian — His Dating History
Debunking suggestions involving Jonathan Cheban's sexual orientation.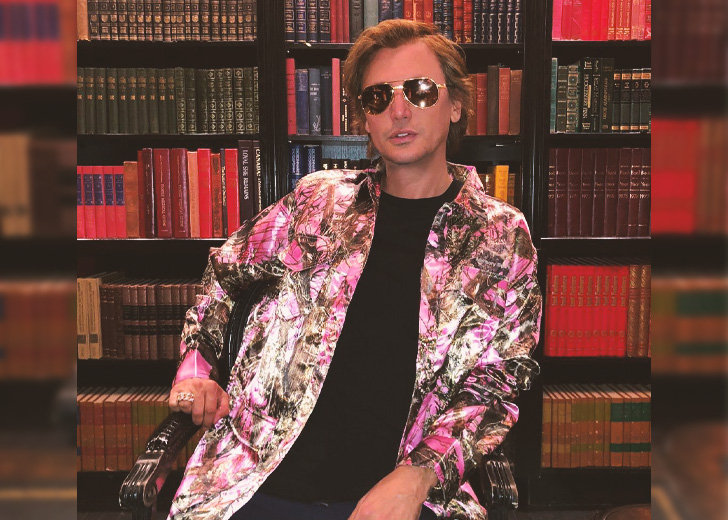 Jonathan Cheban, known also by his alias Foodgod is an American reality television personality, businessman, and a former publicist. The Moldovan native grew up in Fort Lee, New Jersey, and is of Russian Jewish ethnicity.  
His first came to the public eye after his appearances on Keeping Up with the Kardashians and its other follow-up shows. In one of the episodes of the show, Cheban was asked to reveal his orientation.
In 2012, Kris Humphries, Kim Kardashian's former husband, questioned Cheban's orientation, suggesting that he may not be straight. Cheban, in return, labeled Kardashian's ex-husband to be 'gay.'
In 2011, right after the controversial episode with Kardashian and Humphries aired, HollywoodCIA approached Cheban outside a club and asked him how he felt about Kris Humphries calling him gay. "I don't know, maybe he's gay," replied Cheban.
After watching what Cheban had to say, YouTube users let their feelings known on the public platform. One user commented, "the voice never lies," referring to Cheban's confident tone. Another YouTube user called Cheban a "queen" and asked him to "come out." 
"He's gay. Obviously, he's in the closet," said some other user.
Who Is Jonathan Cheban?
As mentioned earlier, Cheban is a known publicist and Reality TV personality. He is known for TV shows such as Keeping Up with the Kardashians, Kourtney and Kim Take New York, Kourtney and Khloe Take The Hamptons, The Spin Crowd, and Celebrity Big Brother. In 2017, Cheban was also seen on the second season of Celebs Go Dating.
Cheban, widely known to be Kardashian's BFF, is also known for his 2008 clothing line, Kritik, and designer jewelry line RichRocks. 
He is a big foodie and popular for his New York-based fast-food restaurant, Burger Bandit, and also known for his 2019 podcast venture Foodgod: OMFG!.
In October 2019, Cheban legally changed his name to FoodGod. However, he is still referred to as Cheban in public along with his new legal name. 
Is Cheban Gay?
Despite all the rumors and speculations, there is no first-hand information available to label Cheban as gay. On the contrary, there is a lot of evidence to suggest that he is, in fact, straight.
First of all, Cheban has a dating history with women. Secondly, he was seen as a single man looking for a girlfriend in season seven of a matchmaking reality TV show, The Millionaire Matchmaker, which aired in 2014.
In addition, his love affair with model and stylist Anat Popovsky is widely known. The ex-couple dated for quite some time after initially meeting in 2012. They later broke up in April 2014. 
According to Hollywood Life,  Cheban was spotted with miss Popovsky outside a club in Los Angeles on June 17, 2013, two days after his BFF Kardashian became a mum. 
As per the same outlet, Cheban was in a relationship firstly with Maria Menounos and later with Catherine Portes, prior to Popovsky being his girlfriend.
Menounos is an American entertainer, reporter, notably known for her involvement with World Wrestling Entertainment. However, not much is known of Miss Portes. 
In April 2011, Cheban was understood to be having an affair with Jersey Shore's Sammi Giancola after they were seen in public on the streets of Manhattan on April 12, 2011.