Self-Proclaimed 'Foodgod' Jonathan Cheban's Net Worth Is Rising, Here's How
Jonathan Cheban has come a long way from simply being known as Kim Kardashian's BFF. The self-proclaimed foodie enjoys an impressive net worth after legally changing his name to Foodgod.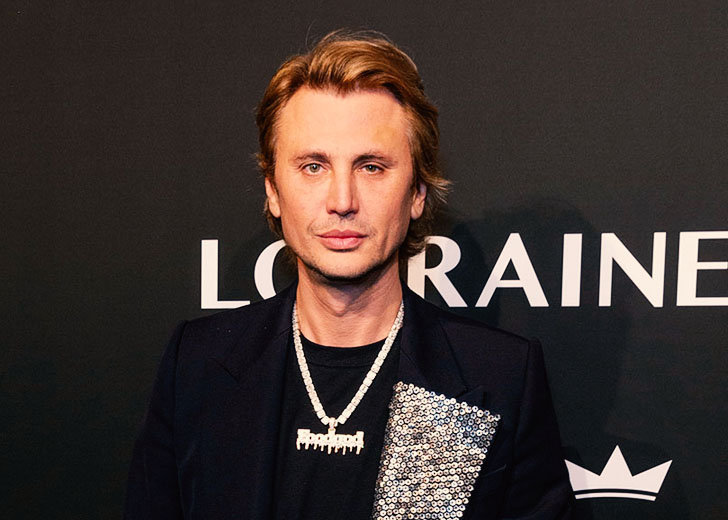 Jonathan Cheban Continues to up His Net Worth after Labeling Himself as 'Foodgod.'
Jonathan Cheban is a self-proclaimed foodie. The manufactured celebrity, as some people would like to call him, witnessed a massive increase in his net worth after he labeled himself as the "Foodgod" three years ago.
Cheban loves food and does not like to be simply known as a food critic. The former publicist has come a long way from simply being reality star Kim Kardashian's BFF. Kardashian and Cheban have been best friends since 2011. 
Friendship With The Kardashian Family 
The entrepreneur made apperances in Kardashian's family reality show Keeping up with the Kardashians on multiple occasions. Thereafter, Cheban also made appearances in many of its spinoffs. He has legally changed his name to Foodgod a few years ago.
Cheban and the mother-of-four are hardly in the same league. The former passed out with a degree in communications from Hofstra University. 
Cheban reportedly met the SKIMS founder for the first time during a birthday party of their mutual friend where he was sitting next to her. The rest is history. 
Cheban does not have any kind of professional culinary background, but that seems to be immaterial now. The popularity of this Instagram celebrity can be gauged from the fact that he has over 3 million followers on the photo-sharing app. 
What is the net worth of Foodgod Jonathan Cheban?
The Foodgod is worth about $9 million as of date. Although it is a far cry from Kardashian's whopping $780 million, the amount of money is quite mind-boggling. 
While Cheban may not be as rich as his famous BFF, his net worth is still pretty impressive. The reality TV star demands as much as $30,000 for each appearance fee. 
Although several people are under the impression that the owner of KKW Beauty is responsible for her friend's fame in Hollywood, they are mistaken.
The social media star had accumulated a massive wealth even before he befriended Kardashian. Cheban managed a reality TV series of his own in 2010 called The Spin Crowd. 
He took a paycheck of around $400,000 for making an appearance in the famous reality series Celebrity Big Brother in 2016. However, he could last for only six episodes before the public voted him out. 
He also clinched a multi-year and multimillion deal by agreeing to endorse BurgerIM. 
The 47-year-old is also a restaurateur and set up Sushi MiKasa in 2012. This was the start of his entry into the restaurant business as he soon launched Burger Bandit, a burger chain in New York.
Cheban also runs Sushi Couture in Miami's South Beach with Sushi MiKasa's chef. All these ventures have no doubt contributed to his increasing net worth. 
It is obvious that Jonathan Cheban is extremely business savvy and has made a lot of bucks by being on TV, as well as, from his various other businesses ranging from HD mirrors to smartphone covers.
He also runs a website known as The Dishh that offers information related to food recipes and the latest cooking trends.