Inside Jon Voight's Family — Meet His Two Kids and Six Grandchildren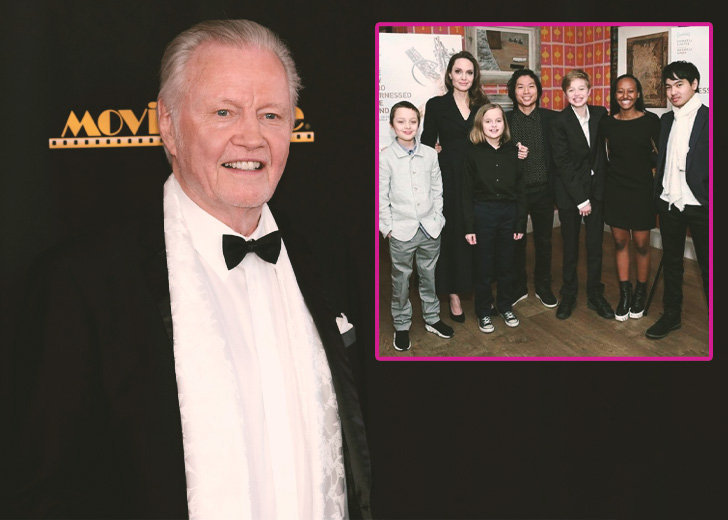 Jon Voight is widely hailed as one of the finest actors of his generation. 
He mesmerized audiences by taking on memorable roles of cowboys, convicts, and soldiers in his decades-long career. He got his start on Broadway and starred in his first film, Fearless Frank, in 1964, but it wasn't released. 
His breakthrough only came in 1969 when he starred as a not-too-bright Texan hustler in Midnight Cowboy. The movie shot him to fame and brought him his first-ever Oscar nomination. Voight took on another challenging role as a quadriplegic Vietnam War veteran in 1978's Coming Home. 
This time, his role won an Academy Award. However, as highly regarded as he is, his failed marriages, politics, and strained relationships with his children circled his Hollywood status throughout his career.
Jon Voight's Two Kids
Voight's failed marriages have been highly talked about. 
He has been married twice in his life. He married his first wife, Lauri Peters, in 1962, and by 1967, they were divorced. He then married his second wife, Marcheline Bertrand, in 1971, who was only 21 years old. 
However, their marriage did not work out, as Voight had extramarital affairs. The former couple separated in 1976 and completed their divorce two years later. They had two children, James Haven and Angelina Jolie. 
When Voight left, The Eternals actress was only one-year-old. Jolie has accused her father of cheating on her mother and abandoning the family, creating a strenuous relationship between Voight and his two children. 
His children even dropped the Voight surname and started using their mother's surname. They ditched the Voight surname and adopted their middle name as their last name.
Although his kids did not want to adopt the Voight surname, they followed in his footsteps and pursued a career in Hollywood. Voight even appeared alongside his kids in movies. In 2001, Voight and Jolie starred as the father-daughter duo in the film adaptation of the computer game Lara Croft: Tomb Raider. 
Other than this film, they have not worked on or starred together in another production. As for his son, Voight hasn't starred in a movie with him but has acted in the short film Court of Conscience that he produced. 
Jon Voight's Grandchildren
Voight and Jolie did not have the best relationship, but they did get along at times, paving the way for Voight to connect with his grandchildren as well. Reports of their reconciliation surfaced when Voight, Jolie, and her children were spotted hanging out.
When Jolie's mother passed, Voight stepped up not only for her but for his grandchildren as well. Voight has six grandchildren, all of whom belong to Jolie. His first three grandchildren, Maddox Jolie-Pitt, Pax Jolie-Pitt, and Zahara Jolie-Pitt, were adopted by Jolie and Brad Pitt. 
Voight's oldest grandchild, Maddox, was adopted from a Cambodian orphanage in 2002 when he was just seven months old. He is currently attending Yonsei University in Seoul. His second-oldest, Pax Jolie-Pitt, was adopted from Vietnam when he was just three years old in 2007. 
Meanwhile, Zahara was adopted from Ethiopia in 2005. 
Voight's fourth oldest grandchild and Jolie and Pitt's biological firstborn, Shiloh Jolie-Pitt, was born in May 2006. According to Jolie, she is the funniest and goofiest of all her kids. Voight's youngest grandchildren are twins Vivienne and Knox. 
They have both appeared in also Jolie's films.