Know about 'Bar Rescue' Host Jon Taffer's Wife, Daughter, Net Worth, Height, Age, and Young Days
795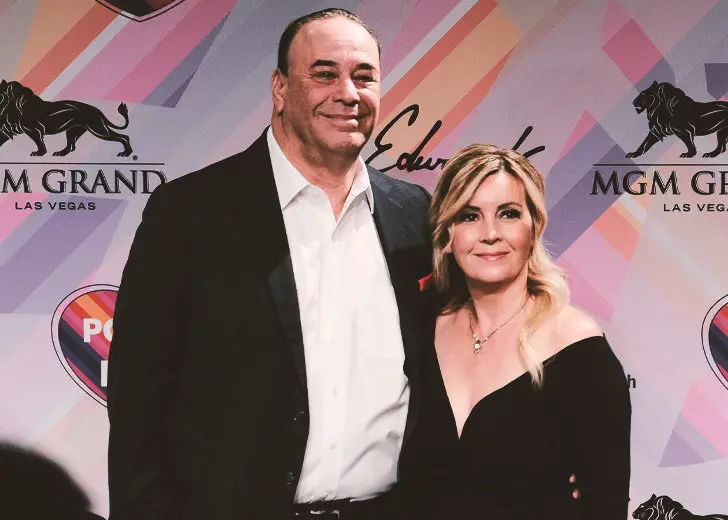 Jon Taffer is considered one of the most influential, trustworthy, and intelligent food & beverage television personalities. 
After three decades of success in the nightclub, bar, and restaurant industries, he achieved worldwide fame with Paramount Network's Bar Rescue, which marked Season 8 in 2023.
Taffer put his expertise as executive producer and host into the American reality television series Bar Rescue, helping bars, restaurants, and similar businesses in a difficult position to pick themselves back up from the brink of shutting down.
On top of executive producing and hosting the vastly popular show, Taffer is the founder of multiple businesses such as specialized barTaffer's Tavern and virtual barTaffer's Mixologist.
He is also the chairman and CEO of brand consulting firm, Taffer Dynamics (also known as Taffer Consulting), and a best-selling author.
Taffer is the author of two books — DON'T BULLSH*T YOURSELF! and Raise the Bar. Of the two, the first is a self-help book that aims to help readers identify and eliminate the excuses holding them back.
Raise the Bar, on the other hand, is about the strategy and philosophy he developed over the course of his lengthy career.
The Great Neck native is also known as the creator of the bourbon whisky brand, Taffer's Browned Butter Bourbon.
Aside from his television show, books, and businesses, Taffer has also found success in his personal life. Here's a look at his relationship with his wife and daughter.
Read the article in full to know about John Taffer's wife, daughter, net worth, height, age, and young days.
Taffer has been Married to Wife For over 20 Years
Taffer, who stands at the height of 6 feet and 2 inches, first met his wife Nicole Taffer during the 1996 Super Bowl XXX and the TV personality has said it was love at first sight.
Nicole is around 18 years younger than her husband Jon. She was born on 16 February 1973 whereas Jon was born on 7 November 1954.
After a few years of dating, the two tied the knot on 4 April 2020.
Taffer and his wife Nicole's relationship has extended beyond just their marriage.
If you didn't know, she used to appear on Bar Rescue where she used to pose as a regular customer and try to point out the bar's problems.
However, because her popularity grew along with the show's, she quit the show in 2013.
Following her exit, speculations about Taffer and Nicole's split surfaced, but the couple shut them down quickly.
Since then, both the Bar Rescue star and his wife have taken to social media frequently to express their love for each other.
As of writing, Nicole has over 14k followers on her Instagram. She is currently actively supporting the non-profit cause, called Leep Memory Alive, by Cleveland Clinic Nevada.
The initiative was created to aid the lives of patients with brain disorders and their families.
How many children does Jon Taffer have with his First Wife?
Though husband Taffer and his wife Nicole have been together for over 20 years, they have yet to welcome a biological child together.
Taffer, however, has a daughter from his marriage with his first wife.
Not much is known about the business mogul's first marriage and few sources have claimed that his relationship with his first wife got worse after he brought her on as a business partner. Taffer divorced his first wife in 1998.
During their time together, the pair welcomed a daughter named Samantha Taffer-Hanley. Like her mother, she has also made appearances on Taffer's Bar Rescue, helping him check out a California bar incognito.
Samantha married her boyfriend, Cody Hanley, on September 13, 2015, and four years into their marriage, the pair welcomed their son, Rhett Hanley, on May 21, 2019.
Taffer took to Twitter to share a picture of himself holding his grandson and congratulated his daughter and son-in-law. He has made multiple posts about his grandson since.
What is Jon Taffer's Net Worth?
Taffer's estimated net worth is $14 million. 
In addition to his multiple ventures such as Taffer's Tavern, Taffern Media, and Taffer Dynamics, he is also credited for coining the idea of the NFL Sunday Ticket paid programming package, launched in 1994.  He served on the board of NFL Enterprises for three years. 
How was Jon Taffer as Young Boy?
Taffer was born to Russian-Jewish parents in a family of entrepreneurs.
The No Excuses podcast host talked to Build Series in 2018 that his mother, father, and grandfather were all successful. 
"I grew up in an environment my family was successful. My mother, my father, my grandfather was successful and I in essence at a young age learned to mimic their success, I guess," he shared.
A Nightclub Hall of Fame inductee, Jon Taffer is a graduate of political science from the University of Denver. 
Despite being someone from a rich family, Taffer had the right family ethics to start early as a bartender in 1973 at Barney's Beanery in West Hollywood. 
At the time, the Marriage Rescue and No Excuses host was also making ends meet as a drummer in a band. 
From 1978 to 1981, he went from a starting bar management job to a powerful bar manager at The Troubadour. 
Finally, Taffer opened his own bar in 1989. In 2010, he became the president of the Nightclub and Bar Media Group, a sub-division of Questex Media Group.