Is Bar Rescue Real? Here's What the Audience Are Saying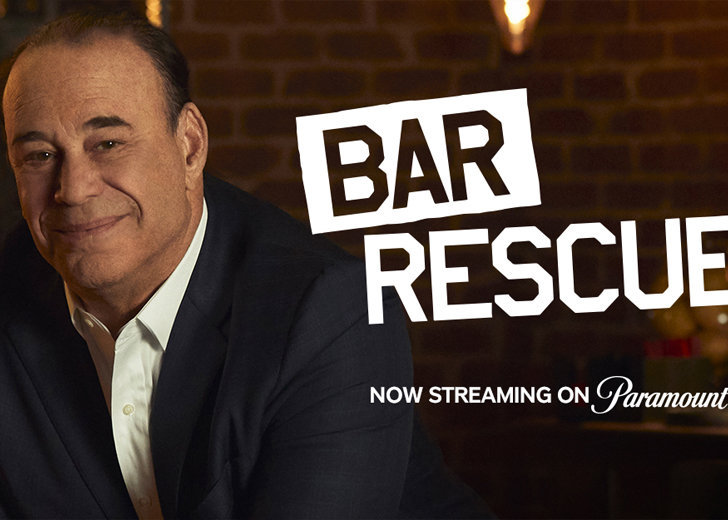 Starring a long-time food and beverage industry consultant Jon Taffer, the reality television series Bar Rescue was aired originally in 2011.
In the show, Taffer visits various nightclubs, bars, and pubs across the country to offer his professional expertise, as well as renovations and equipment to desperately failing bars in order to save them from closing.
So far, the reality series has premiered for eight seasons and 213 episodes, with the recent season being released on Paramount Network on May 2, 2021.
However, the show has received as many criticisms and allegations as praises over the years.
Speaking of the criticisms and allegations, the audience across the country and abroad are often found questioning if the show is scripted.
As much as I find Bar Rescue entertaining, it's mostly bullshit. It's amazing how miraculously a "shitty" bartender does a 180 in 3 days to become the best bartender ever. Also, how do you know you aren't being cased? Great scripting, acting jobs. — Craig (@cwheels91) February 25, 2022
Some other inquiries found on the internet include "How real is Bar Rescue?" "Is Bar Rescue scripted?" and "How does Bar Rescue make money?"
Is 'Bar Rescue' Real or Staged? Fans Discuss
On public discussion platforms such as Quora, Reddit, and Twitter, viewers have repeatedly discussed the show and if it is staged.
"I'm just curious where the fake/real line is on the show. Anyone for sure know what stuff is real each episode and which stuff is fake?" someone asked on Reddit.
Another chimed in, saying, "In one interview with Taffer(which I can't find) he stated that they'd install cameras at 2-3 places in an area, and they'd film for a week or so before doing the big reveal. He also said that after day 1, the staff totally forgot about them."
"Are some of the situations made up and forced? Well, yeah. You're not an idiot. Of course they are," a user, who was close to the show's production in the past, wrote in another Reddit thread.
He wrote that while stating the show tried its best to be as real as possible. But whenever they didn't find bars to rescue by themselves, they accepted offers from bars for a visit and promoted the particular place.
A user on Quora also tried to describe how reality television shows works, writing, "What many people fail to realize, is that "reality television" is actually unscripted television. This means that when the cameras roll there is a production element, it is not like iPhone videos or home videos."
"That doesn't mean that it's fake though. The cameras can only capture what actually happens, not what doesn't. Music is added to make things more dramatic, the video is edited down to tell the story in less than an hour. So is it real life? Not necessarily 100%. Is it staged though? Nope," the user concluded.
'Bar Rescue' Shooting Schedule Is Intense
A report by Mashed stated similar facts while adding that the shooting for the show is pretty intense.
As per the publication, once the bar accepts to appear on the show, things move quickly, and life for crew and production becomes hectic.
The team reportedly takes around five days to complete a bar rescue, including Taffer evaluating the bar being redone and scouting competing bars.

A BTS image of Jon Taffer on the set of 'Bar Rescue.' (Photo: Instagram)
In addition, each day is about a 12-hour shoot, with the second day being the crazy one since the host yells at the bar owners and tells them what a horrible job they're doing.
The Conclusion
Even though the reality show Bar Rescue has been accused of fakery, one cannot fully point out that the show is completely scripted.
That said, the show occasionally plans things so that the ratings and finances are managed, just like any other reality show.
Moreover, the show has reportedly tried to help 201 bars by the end of Season 8, out of which 101 stayed open, 89 closed, and 11 had gone up for sale.