Joel Kinnaman on Peaking in Swedish Theater with Raskolnikov and Hollywood Roles
Joel Kinnaman solidified his place in Hollywood with 'Suicide Squad.'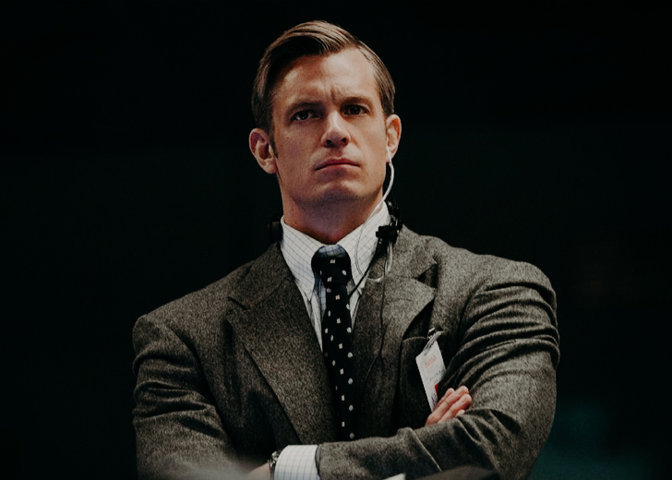 David Ayer's Suicide Squad featured everyone's favorite villains, including Will Smith as Deadshot, Margot Robbie as Harley Quinn, Jay Hernandez as El Diablo, and Adewale Akinnuoye-Agbaje's Killer Croc. 
When James Gunn took over to direct the DC movie franchise after the disastrous first release, he had new entrants such as Idris Elba, John Cena, but he also brought back some familiar faces such as Joel Kinnaman, 
Kinnaman starred as Rick Flag, the team leader, and the only non-villainous member of the squad, and will reprise the role in The Suicide Squad. 
According to the actor during an interview with GQ, he was excited about starring in the second part of the movie despite the poorly received prequel. Kinnaman explained that with Gunn on board, the film became what it should have been. 
The Swedish-born actor has been working regularly in American film and television since his breakout role as detective Stephen Holder in The Killing and Alex Murphy in the RoboCop remake. However, his acting roots are found in his native country.
On Peaking In Swedish Theater
The actor initially started his acting career in Swedish theater. 
After graduating from the national theater school in 2007, he landed the role of Raskolnikov in the complete new modernization of Crime and Punishment, written by one of the best Swedish playwrights.
The actor recalled that the play was a massive production for opening a new national theater, and he was on stage for three hours and 40 minutes. At that moment, he realized he had come out fresh as a graduate and hit the pinnacle of Swedish theater. 
He had only done one or two films during that time and had not gotten a lead role yet, but after his appearance as Raskolnikov, he got a lot of exciting film works. 
I had this crazy run in Sweden where I did nine features in 16 months, and I played the lead in six of them. One of them was Easy Money, which was the big movie in Sweden and became one of those generational films. 
Moving to US and Thoughts on 'Thor' 
The actor had no plans to go to States, but as his career took off in Sweden, he felt that moving to States was a natural thing to do. 
During this time, he got an audition for Thor, and while he lost the coveted role to Chris Hemsworth, he thinks it's unfair that Hemsworth was cast as Thor. He opines that if there ever was a case of cultural appropriation, this was the one. 
The character Thor is adapted from Scandinavian folklore. Kinnaman explained Hemsworth lived in a tropical paradise and did not understand the cold and the pain that Scandinavians went through daily.
He then added that it baffled him why more Swedish and Scandinavian people were not more outraged by this "clear case of cultural appropriation." 
And as he waited to get his own comic book adventure, he got Rick Flag, which could not have been more disappointing for him. 
But there's no denying that Suicide Squad helped put him on the map. He has also starred in Altered Carbon, which helped boost his influence in Hollywood. Kinnaman now stars in Apple TV+'s For All Mankind.