Joe Gatto Splits with Wife and Leaves 'Impractical Jokers'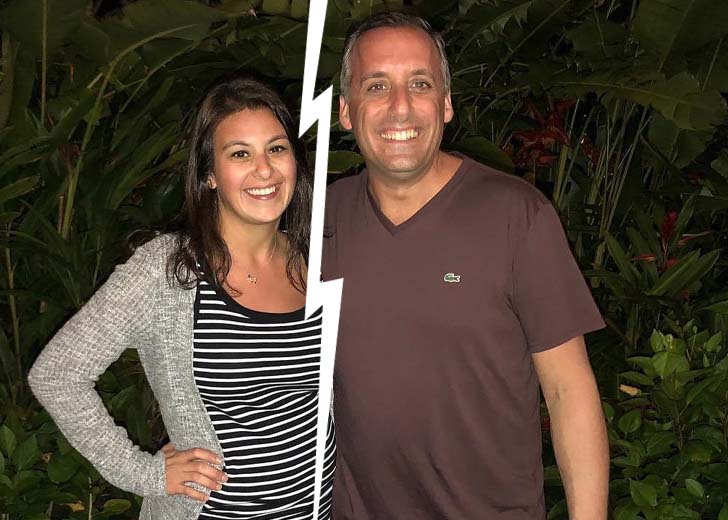 Joe Gatto announced on New Year's Eve that he and his wife, Bessy Gatto, were splitting amicably.
Posting a black-and-white picture of himself up on stage, he also shared he was leaving Impractical Jokers.
Gatto explained his decision to leave Impractical Jokers, stating he was focusing more of his energy on his children. "I need to focus on being the best father and co-parent to our two incredible kids."
The comedian also wrote about how much the prank reality series meant to him.
Noting that he had spent a decade building the franchise, Gatto added Sal Vulcano, Brian Quinn, and James Murray were the most important people in his life outside his family.

Joe Gatto and his ex wife Bessy Gatto before their split. (Photo: Bessy Gatto/Instagram)
And though he wouldn't be a part of Impractical Jokers anymore, Gatto expressed his firm belief in the members of The Tenderloins to make the world laugh.
Gatto ended the post on a brighter note, sharing he would continue making the world laugh even though he wouldn't be on the show. "As I work through the challenges I am facing, I hope to and am excited to create new ways to entertain you."
Joe Gatto's Wife on Their Split
Gatto's wife, Bessy, also announced the news of their separation via Instagram. She clarified while she and Gatto were no longer a couple, they would still tackle parenthood together.
The two had married in 2013. While the details of how they started dating aren't known, Gatto and his wife have been together for over a decade.
Following their marriage, Gatto and his wife welcomed their first child together, daughter Milana, in 2015. Their family of three grew larger when Bessy gave birth to their son Remington in 2017.
Besides two children, Gatto and Bessy are also responsible for the six dogs they have adopted — Spumoni, Biscotti, Tartufo, Napoleon, Pignoli, and Cannoli.
Bessy wrote in her post that she and Gatto would continue helping animals and rescuing dogs together. The couple has regularly advocated for the 'Adopt, Don't Shop' movement. 
She describes herself as a "Dog mom" on Instagram. She is also a member of the Rescue Ball Committee of the NYC Second Chance Rescue organization.
'Impractical Jokers' without Joe Gatto
After Gatto announced he was no longer a part of Impractical Jokers, the remaining members of The Tenderloins took to Instagram to share their plans through an official statement. 
Quinn expressed they would have never imagined making a show without Gatto, sharing he and his team members were saddened by his departure. 
Despite the exit, he stated they would continue making their show to "keep making people laugh, keep our relationship with the Impractical Jokers fans going, and keep working with the members of our team that we consider family."
Quinn further added that the remaining three members would get back to making new chapters of their show in January 2022.
Their show came about after the four members of The Tenderloins reunited after graduation.
They had gotten together when they attended Monsignor Farrell High School and started their improv and sketch comedy troupe in 1998.