'Impractical Jokers' member Joe Gatto often takes to Twitter to express affection for his departed parents
Joe Gatto, one of the stars of 'Impractical Jokers,' is a renowned comedian who lost his father at a young age. Gatto often takes to Twitter to express his feelings about his parents.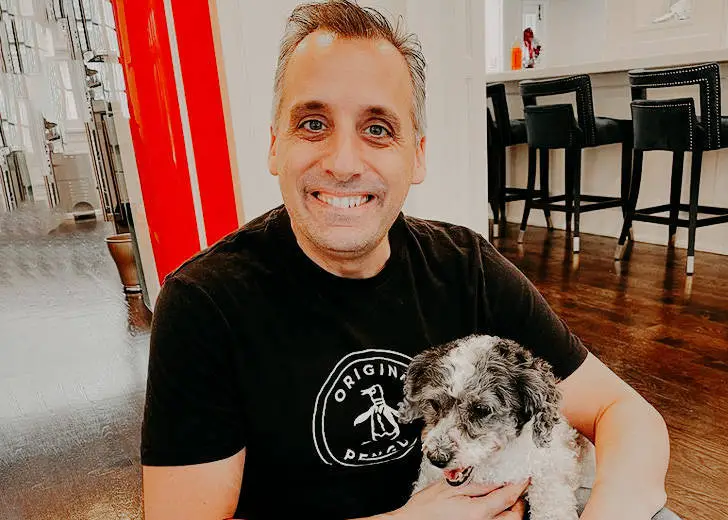 Joe Gatto, one of the stars of the hidden camera reality show Impractical Jokers, has made audiences laugh for the past ten years with his quirky sense of humor and hilarious challenges on the show.
But the person who makes everyone happy still suffers from the pain of losing both his parents. Gatto often takes to Twitter to express his feelings and emotions about his parents.
Gatto Lost His Father Due to Alcoholism
Gatto's father, Joseph Gatto Sr., was born in July 1939 in New York. Unfortunately, at the age of 56, in September 1995, the comedian's father passed away. As per reports, the reason for his death was pancreatic cancer. However, alcohol addiction had ruined his health as well.
The Impractical Jokers star lost his dad when he was just nineteen years old. In one of his Tweets posted in January 2020, he revealed that a Winnie-the-Pooh stuffed toy had helped him sleep at night when his father passed away. 
In the Tweet, sharing a GIF of Pooh, he also opened up that he got the stuffed toy when he was three. And until he was 17 years old, Gatto slept with the toy. Moreover, he also said that the toy had been his friend and got him through his most challenging times, including his father's death.
The performer also shared a poignant picture of two similar notes in August 2017 that said, "Thank you for my son! Love, Joe" - one written by him and the other by his father.
He gave the note to his wife on the birth of his son, Remo Gatto. But the remarkable thing is that his dad had given the same handwritten note to Gatto's mom over four decades ago when he was born. 
In a March 2018 Tweet, the professional comic remembered his family memories of watching TV shows together. Gatto, who has been the subject of a false death rumor, revealed that certain TV Shows helped bond them as a family. And after losing his dad at a young age, he still cherishes those moments.
Gatto Says Celebrate the Legacy of Your Parents as Much as You Can
After losing his dad, the TV personality sadly lost his mother too. Gerri Gatto, his mom, suddenly passed away in June 2012 at 67. 
Gerri and Gatto Sr. had a happy married life for 28 years until he passed away. The two raised three children, including the comedian Gatto. Gerri worked as a secretary at St. Adalbert's School and was later promoted to Administrative Executive.
Although it has been eight years since Gerri's death, she is still alive in Gatto's heart as he time and again writes about her. The 44-year-old posted a Tweet in June 2019 on the seventh death anniversary of his loving mother. 
In the Tweet, he revealed the incident was unexpected and still hurt. He also expressed his emotions, asking others to celebrate their parents' legacy as much as they can. Moreover, Gatto also said that he misses his mom every day and asked people who have lost their loved ones to stay strong.
It was not the first time the New York native spilled his emotions on social media. Gatto also posted a special Tweet on his mother's birthday in September 2018. In his mom's memory and on the occasion of her birthday, he asked his followers a favor, which was to hug their mothers.
Moreover, to all those who had already lost their mom as he did, Gatto asked them to think about all the great moments and smile.