What Happened between Jim Carrey and Alicia Silverstone at MTV Movie Awards 1997?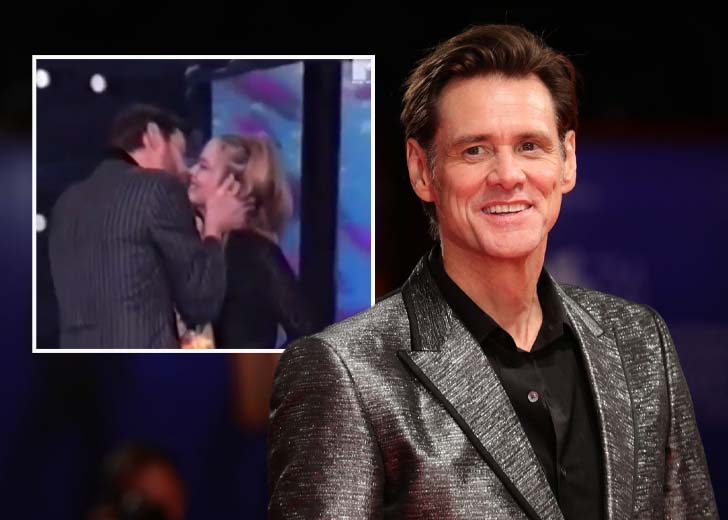 Jim Carrey emerged as one of the biggest stars in the entertainment to speak out against Will Smith's slap on Chris Rock at the 2022 Oscars. He was "sickened" by Smith's actions on stage.
However, his actions in the past have been less than moral. One such incident happened on stage at the MTV Movie Awards 1997 between Carrey and actress Alicia Silverstone.
But what actually happened that night and why it casts a huge shadow on Carrey's comments now.
Jim Carrey's Forceful Kiss on Alicia Silverstone
Carrey, during his appearance on CBS Mornings on March 29, made a few damning comments on Smith's actions and the culture in Hollywood in general.
He said he was "sickened" by the standing ovation Smith received at the ceremony after his Best Actor award win. Further, he said, "Hollywood is just spineless en masse, and it really felt like this is a really clear indication that we aren't the cool club anymore."
Adding to this, he opined that Smith should have been arrested for his assault on Rock, and if it were him instead of Rock who got the slap, he would have sued Smith for $200 million.

Jim Carrey's kiss on Alicia Silverstone during the 1997 MTV Movie Awards is now a subject of controversy. (Photo: Instagram)
Carrey clarified he had nothing against Smith, but his actions had cast a dark shadow on a night that was supposed to be about celebrating talent.
But soon after these comments became public, people started pointing out the hypocrisy in his words. They held the opinion that he should not be saying things that do not align with his actions of the past.
They were talking about a specific incident that happened during the 1997 MTV Movie Awards.
Carrey won the award for best comedic performance for Cable Guy at the ceremony, and the person presenting him with the award was Silverstone.
The actor, 35 at the time, walked up to the stage after his name was announced. But instead of doing the usual — taking his award from the presenter's hands and starting his speech — he did something very unexpected.
He walked straight up to The Crush actress, grabbed her face with both his hands, and planted a kiss on her lips. Then, he took the award from her hands and turned to the podium with a comedic nod.
Silverstone, at one point, looked to be uncomfortable with the kiss and even put her hands on Carrey's upper arms, which people presume she was doing to push him away.
Even though Carrey reportedly apologized to her backstage, this incident has prompted people to "expose" Carrey as a sexual assault.
Twitter Exposes Jim Carrey of 'Sexual Assault'
A big fraction of users on Twitter is now retweeting Carrey and Silverstone's apparently uncomfortable encounter on stage in 1997. Some have even gone so far as to label him as a sexual assaulter.
One user created an entire thread about his acts that night, which did not end with the kiss.
"says the guy who sexually assaulted alicia silverstone on stage," wrote the user at the beginning of their thread. They followed that up with, "mind you she was 19 and he was 35."
They then claimed that Silverstone had run off stage "in humiliation" and called Carrey's comments about Smith's slap an "absolute entitlement."
"at least will didn't sexually harass a teenager," they added.
In another incident, after Smith won the award for the best kiss the same night, Carrey apparently tried to force himself on Will, grabbing his neck and trying to kiss him.
The user branded this as Carrey trying to "force himself" on Smith. However, almost everyone else disagreed with them.
Everyone recognized the "altercation" as a set-up joke between the two actors. Smith, too, was laughing right after Carrey let go of him on his way to accept the award.