Alicia Silverstone's Parents Helped Her Career in the Most Unconventional Way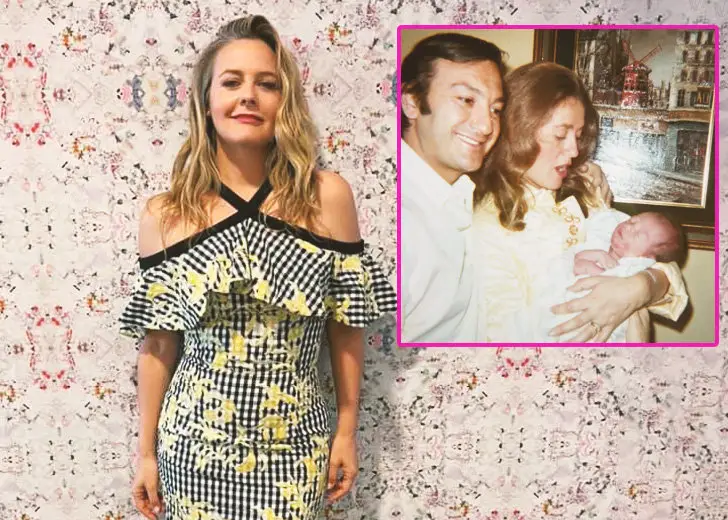 Alicia Silverstone went from being an ordinary teenager to the 'it girl' of the '90s. She turned heads with her critically acclaimed roles in hit movies such as The Crush, Clueless, and Fatal Attraction.
In addition, she starred alongside Steven Tyler's daughter Liv Tyler in Aerosmith's music videos for songs like 'Cryin' and 'Crazy.'
While her charming personality and acting prowess helped her mark her name in the entertainment industry, none of the success would be extant if not for her supportive parents — father, Monty Silverstone, and mother, Didi Radford.
They introduced her to the industry, featuring her in television commercials from the tender age of six. And when required, they even helped her seek emancipation. 
Silverstone's Parents Helped Her Seek Emancipation
Usually, celebrities seek emancipation from their parents or family to escape from a toxic environment. But the scenario differed completely for Silverstone, whose childhood was a far cry from ordinary. 
Raised by a real estate investor father and flight attendant mother in San Francisco, the veteran actress was flooded by jobs from a young age. From 8 to 12, she worked as a model. And when she shifted to acting at around 15, new projects came knocking at her door. 
It was at this phase that she landed the lead role in her career-defining project, The Crush. But as the job required her to work crazy hours, the producers asked her to seek emancipation from her parents. 
Initially, Silverstone's father wasn't keen on the idea. But because of the fear Silverstone might lose a golden opportunity, he agreed and found her a place to stay in Oakland, California. 
The 45-year-old went through the process in the city. She lied to the judge, stating she didn't live with her parents and was financially independent. Much to the relief of her parents, nothing much changed when she became an emancipated minor. 
"They were afraid I would hold it under their nose and say, 'You can't tell me what to do, I'm emancipated.' But nothing really changed," the California native Rolling Stone in 1995. 
About Alicia Silverstone's Parents
As Silverstone became independent, she moved to Los Angeles. Meanwhile, her parents lived in Rancho Santa Fe, California. Sadly, her mother has already passed away.
Silverstone penned a blog in remembrance of her mom on 2021 Mother's Day. "In the year or so before my mom passed away, she walked me around her house to show me things," she recounted in her memoir. Then, she mentioned how she taught her never to be materialistic or waste anything. 
The mother-of-one added she was embracing the lessons she learned from her mother. 
Although her mother is no more in this world, her father is still alive. Silverstone and her son Bear Blu Jarecki visit him frequently, and they enjoy spending time with him.