Bianca Lawson's Younger Roles in Movies and TV Shows Became Pop Culture Staples but She Didn't Feel Typecast
Lawson says she has played more characters than just teenage girls.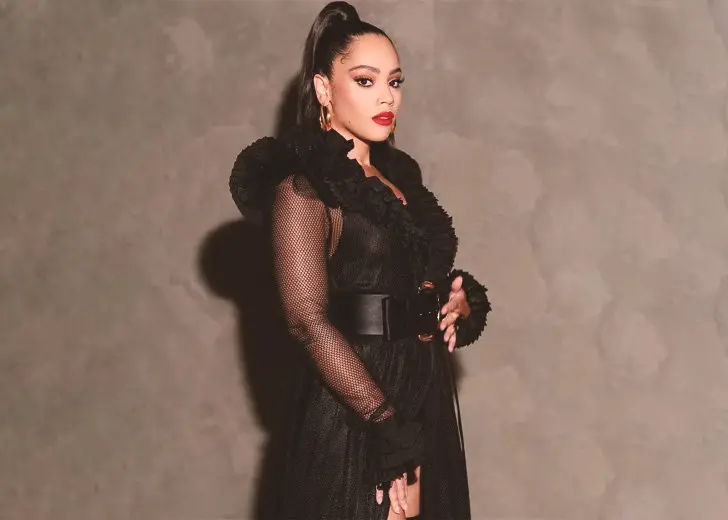 Veteran actress Bianca Lawson played teenage characters for more than a decade. After kick-starting her career at the age of eight, she landed her first teenage role as Megan Jones on the popular TV series Saved by the Bell in 1993.
Success followed right after that, and the Los Angeles native became the pop-culture staple of a young teenager.
She became famous for portraying teens in hit TV shows such as Sister, Sister, Buffy the Vampire Slayer, and The Secret Life of the American Teenager, among many others.
Lawson was twice the age of her character in many projects, yet she got cast to play a teenager, retaining her youthful presence on television screens.
The very fact prompted her devoted fans to wonder if she had been a typecast in Hollywood. The 42-year-old finally confronted all the curiosity for once and all during an interview with ET Online on April 13, 2021. 
Was Bianca Lawson a Typecast on Movies and TV Shows?
To everyone who got to know Lawson through her teen characters, the talented actress has only one thing to say — she has done other roles in movies and TV shows.
In the tell-all interview, the Bones actress opined that the shows where she played a young teenager gained the most popularity, making everyone see she was only doing one role.
Lawson clarified she had done other roles as well. Finally, she weighed down on the typecast topic and shared that she was doing all kinds of ages, though she seemed to be a stereotype from the outside. 
There were just maybe things that people weren't talking about as much, and they weren't as popular.
In her own words, she never felt like a typecast. It just happened that the characters as young girls in various movies and TV shows became a staple. 
Bianca Lawson's Distinct Characters on TV Shows
True to Lawson's statement, she hasn't always limited herself to young characters. Instead, she has earned equal popularity from other beloved adult roles. 
For instance, the talented actress portrayed Marin Morrell, an almost a decade-old character, in Teen Wolf. She also embodied a bajillion-year-old witch in the hit series The Vampire Diaries and Witches of East End.
In 2016, Lawson joined the cast of the TV series Queen Suga and got massive acclamation for portraying Darla, a woman who struggled with drug addiction while stabilizing her life and relationship.
Gushing about her career of almost three decades, Lawson shared the importance of decision-making during an interview with 21Ninety in March 2021. 
As per her accounts, she made sure her roles defined her the way she wanted them to. She highlighted how people could have differing opinions and assumptions but said it is upon the person to make sure their comments don't affect how they decide. 
Lawson even remarked that one must never feel obligated to take any role and never fear the future after rejecting an opportunity. She believed other options would come knocking on the door if one stayed on course.