Jim Carrey Was Once Accused of His Girlfriend's Death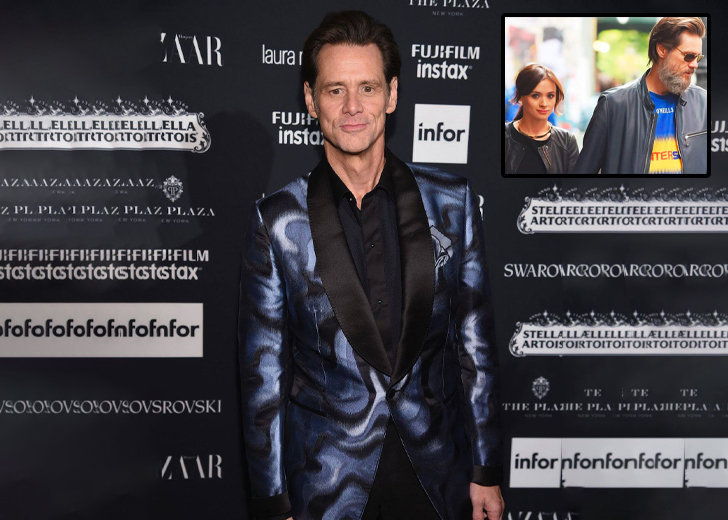 The Mask star Jim Carrey dated hairstylist and beautician Cathriona White in 2012. The two separated after some time together, and she married a man named Mark Burton.
Unfortunately, she passed away in September 2015 due to an overdose, and the cause of her death was believed to be suicide.
Following White's passing, Carrey found himself in an unsavory situation when Burton sued him for allegedly supplying prescription drugs that contributed to her fatal overdose.
Burton claimed Carrey illegally obtained "highly addictive" drugs under the false name of Arthur King and gave them to White.
The lawsuit also accused the actor of attempting to "conceal and obfuscate his involvement and culpability in Miss White's untimely and tragic death."

Jim Carrey on the 'Graham Norton Show' (Source: YouTube)
Jim Carrey on His Former Girlfriend's Death
In response to the lawsuit, Carrey released a statement where he called the entire thing a "terrible shame."
He noted it would be easy for him to make the situation go away after getting in a back room with Burton's lawyer, but he wouldn't do it as he needed to stand up and defend his honor.
Carrey further noted that this was only an attempt to exploit him and White.
"I will not tolerate this heartless attempt to exploit me or the woman I loved. Cat's troubles were born long before I met her," he wrote. "And sadly her tragic end was beyond anyone's control."
"I really hope that someday soon people will stop trying to profit from this and let her rest in peace."

Jim Carrey at Cathriona White's funeral (Source: YouTube)
Legal Battles
After Burton filed the lawsuit, White's mother, Brigid Sweetman, also sued the actor for the same reasons.
Carrey's lawyer, Raymond Boucher, requested the judge to throw out the case after branding the lawsuits "predatory" and "malicious."
He also suggested that it was probable the allegations under drug legislation would not tally with the statute of limitations, saying the wrongful death claims were too vague.
However, the judge continued with the case, setting the trial date for April 26, 2018. The trial was estimated to last for 20 days.
Speaking about the hearing, Boucher said it would be a painful process for Carrey as the latter loved White dearly.
The Hollywood Reporter confirmed in January 2018 that the matter had been dismissed.
Carrey had filed a countersuit claiming the lawsuits were an attempt to exploit him. He also claimed White had previously extorted him by threatening to go to the press with false allegations that he had given her multiple sexually transmitted diseases.
According to the outlet, Burton and Sweetman had alleged that contracting STDs was among the causes of White's mental distress.
After Boucher asked the court to compel Burton to provide White's STD test results, it was discovered that a 2011 document showing White had clean test results prior to meeting Carrey was a forgery.
Reportedly, the actor's representative had confirmed the matter had been dismissed on January 25, 2018.