Tom Segura Once Survived Overdose Because of Obesity— A Look into His Weight Loss Journey
Here's the story of Tom Segura's wild night turned potentially fatal which he survived by being overweight and his weight loss journey.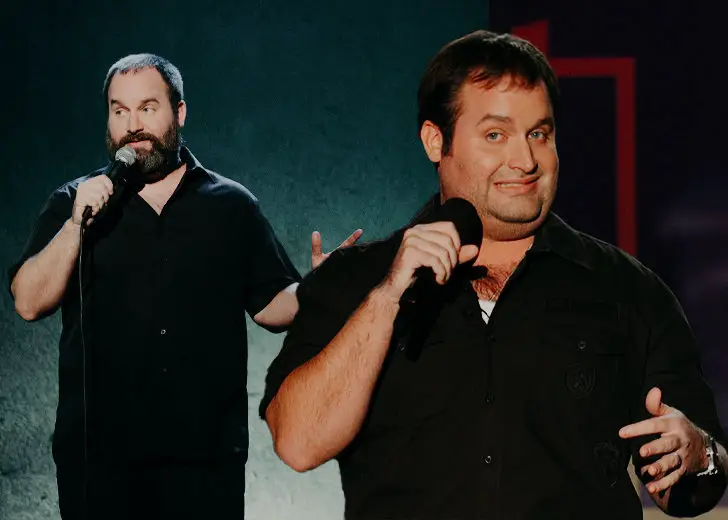 Comedian Tom Segura had attended a party in his freshman year in college where his encounter with drugs led him to the emergency room.
Almost two decades old, Segura never fails to retell this serious story of how being overweight saved his life in the most hilarious way possible. He recounted this story in the most endearing and relatable way in the Comedy Central show This Is Not Happening. 
The 2 Bears 1 Cave co-host was back home for Thanksgiving in 1997 after having a taste of college life. He was at a reunion party with his high school friends where one of them hooked him up with liquid ecstasy. 
Segura said that the only reason he swallowed too much of it is that he did not want to look dumb or be thought of as an amateur. It kind of boils down to the fact that he overdosed on drugs out of politeness. 
He also mentioned in the show that the drug he took, GHB (gamma hydroxybutyrate) is fatal if mixed with alcohol followed by the fact that he had already had too many shots of vodka.  
The eccentric comedian said in earnest how he didn't remember passing out, but apparently, he was rushed to the emergency room. He woke up after a coma to the sight of his disappointed parents and a couple of doctors. 
Being the comic he is, even in that condition, Segura joked about taking heroin when asked what drug he took. 
After he met the doctor who had saved his life, the doctor told him that being overweight kept him from dying, since the amount of drugs and alcohol he had in his system would have led to instant death to a person without weight issues. 
Moving on to his weight loss journey, it started as a challenge with his podcast 2 Bears 1 Cave's co-host, comedian Bert Kreischer in 2017.
It was on Joe Rogan's podcast that it began, with the condition that the loser had to pay for the winner's trip to any place he chose. The loser also had to shave his beard, which neither of the two wanted to do.
This weight loss journey has been a bumpy ride for Segura as we have seen him go from being bulky to slim and again slim to bulky. At present, he has put on some weight.  
But in 2018, he had lost a few pounds and talked about it with H3 Podcast. He said he liked the change in himself. 
In order to lose weight, the Completely Normal show host did not eat sugary food for months and had workout sessions with his trainer 4 days a week. He also did boxing and had intense cardio sessions.
Segura simply wanted to get in good shape as he was putting on some weight, having known the consequences of being overweight.