Jessie J Is Being Called Out for Allegedly Siding with Cardi B Amidst Nicki Minaj Beef
Jessie J is embroiled in the 'Bang Bang' controversy even after an apology.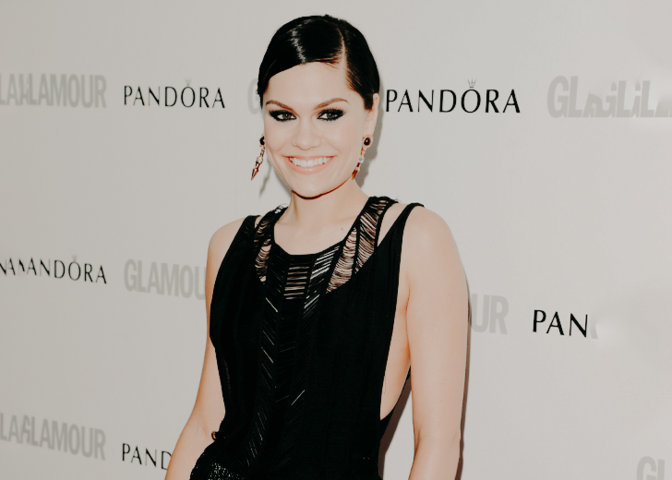 Jessie J shared Cardi B's post on her Instagram story on August 8, 2021, and the Twitterati couldn't help but point out she was siding with the Bronx rapper amid her feud with Nicki Minaj.
Cardi uploaded a gallery of seven pictures from her hit song 'WAP,' celebrating the first anniversary of the lead single from her second studio album on August 7, 2021. 
Jessie shared Cardi's post a day after, featuring the rapper in her 'WAP' avatar. While she didn't write any congratulatory message, the repost prompted her followers to think she was taking a dig at her 'Bang Bang' co-singer, Minaj. 
Minaj and Cardi have stirred controversy multiple times and even been labeled as rivals. Because of that, when Jessi shared Cardi's pictures, her followers thought it was a deliberate move to mock Minaj. 
How Fans Responded to Jessie J's Instagram Story
As soon as Jessie celebrated Cardi's WAP anniversary, Twitter users speculated if she had an "ulterior motive" behind the celebration.
One Twitter user mentioned her repost and questioned, "Does she have an ulterior motive, after being shaded by the 38-year-old song monitor?" Another simply pointed out, "not Jessie J reposting Cardi after arguing with Nicki the other day."
I feel bad for Cardi because when people have a problem with Nicki they then post Cardi to try and be shady to Nicki, I actually feel bad for that girl now, it must be embarrassing. I wouldn't take it as a compliment. — SUPERBASS TO 1 BILLION (@Nickidoitbette2) August 8, 2021
A third user even tagged Jessie and stated, "this was unnecessary and childish." While many of her fans pointed how she was using Cardi to throw shade at Minaj, some defended her. 
One particular user asserted Jessie had always supported Cardi, and it had nothing to do with the beef. Likewise, another fan stated how the story was fabricated and exaggerated. 
Are Jessie J and Nicki Minaj Friends after Feud?
The 'Bang Bang' controversy started when Jessi shared the origin story of their hit 2014 song 'Bang Bang' in an interview with Glamour on August 5, 2021. She claimed Minaj had approached to be a part of the song after she and Ariana Grande had already started working their part.
The 'Anaconda' singer couldn't agree with Jessie's story and took to Twitter to put the record straight on August 5, 2021. She posted Jessie's statement and clarified she did not know about the song when the label offered and paid her to record it. 
Babe @JessieJ I didn't hear the song & ask 2get on it. The label asked me 2 get on it & paid me. 
Minaj's clarification spurred an uproar on Twitter, even prompting Jessie to post an apology. On August 7, 2021, the 'Flashlight' songstress took to Instagram to upload her meme and dedicate a lengthy message to her co-singers. 
The 33-year-old started with, "I respect you publicly being yourself @nickiminaj. So here I am being myself." Then she maintained how she had shown nothing but love and gratitude for the rapper since collaborating with her. 
Jessie apologized to Minaj for recounting the origin incorrectly, confessing someone gaslighted her at the label. She also disclosed that she didn't know Grande wrote the song with Martin and apologized.
Thank you for clarifying I was wrong on that and Do it like dude. What a way for us to celebrate the 7 year anniversary of the song.
To end things on a lighter note, the Ilford native proposed going on a dinner or create 'Bang Bang' part 2 for its anniversary. She also acknowledged how all the drama would eventually become memes. She ended the write-up with, "Always love and light from me babes."