Jennifer Esposito's Marriage with First Husband Bradley Cooper Lasted Four Months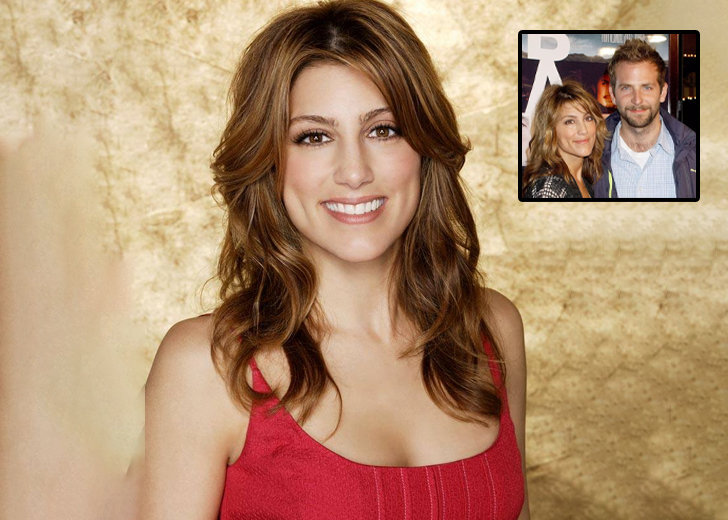 There are several couples in the Hollywood industry whose marriages have lasted for only a couple of months.
One such marriage is of Jennifer Esposito and her former husband, Bradley Cooper. 
The pair initially seemed very much in love with each other. Their love story was idolized by their fans and followers as well. 
But after the two tied the knot, their marriage could not last over four months, proving they were incompatible as husband and wife.
Jennifer Esposito and Ex Husband's Marriage 
It is reported that Esposito and her first husband started dating in 2006. It is unknown where the two met and how long they dated before getting married.
But initially, they denied the dating rumors. They were asked if they were in a relationship at the 2006 Instyle Golden Globes Party.
The actress said that she was not answering the question. However, shortly after, in October 2006, it was reported that the pair got engaged. 

Jennifer Esposito's first spouse, Bradley Cooper, posing for a photo. (Source: Instagram)
Cooper's reps confirmed it, but they did not give more information about the engagement. Two months later, the pair tied the knot in the South of France. 
The marriage was a private and intimate affair. But the couple's marriage only lasted for four months. 
Esposito filed for divorce citing irreconcilable differences.
According to the court papers, she asked for spousal support and requested denial of any financial support for her spouse. 
She also asked her husband to pay her legal fees. Her representatives said that she was seeking privacy during that time. 
On the other hand, Cooper's representatives said the split was mutual, and the pair had actually "been separated for quite a while."
It is reported that the divorce was officially finalized in November 2007. 
The American Sniper star opened up about his divorce while talking with Howard Stern in 2011. He confessed the split was "just something that happened."
The relationship "just was not right" for the couple, and thankfully, both of them realized it.
It is speculated that Esposito called her former husband names like "master manipulator" in her book, Jennifer's Way. 
While the book was about her celiac disease, she has briefly talked about one of her marriages. She has not explicitly said it was about Cooper, but many presume it was about him. 
Esposito wrote how there were red flags in their marriage from the beginning, but she ignored them.
She expected nothing to happen between them, but later, they got engaged. 
The actress did not find him attractive but thought she "could enjoy his sense of humor and nonsense for a while."
The relationship admittedly was just about her spouse, and it did not vibe well with the actress. 
Regardless, she went along with it and got married. Soon, it "hit an all-time low, and within a week, it was over."
Jennifer Esposito's Other Marriages
After the divorce, Cooper dated multiple women but did not get married again.
He was dating Renée Zellweger from 2009 to 2011, Zoe Saldana in 2012, and Suki Waterhouse from 2013 to 2015. 
His first long-term relationship was with supermodel Irina Shayk.
The pair got pregnant with their daughter, Lea de Seine Shayk Cooper, in May 2017. However, the two parted ways in 2019.
Esposito, on the other hand, married twice after Cooper. 

Jennifer Esposito posing for a photo with her current spouse, Jesper Vesterstrøm. (Source: Instagram)
She first dated tennis player Mark Philippoussis. The two got engaged in October 2009, and parted ways almost a year later, in September 2010. 
Esposito's second husband was Louis Dowler, a British model.
The two got engaged in May 2014 and tied the knot in November 2014. Two years later, she filed for divorce.
In 2020, the actress exchanged vows with her third and current spouse, Jesper Vesterstrøm. She is still married and often shares pictures with him on her social media.