Jennifer Aniston Smells Heavenly, and the Secret Is in Her Perfume
Jennifer Aniston prefers fresh earthy fragrances.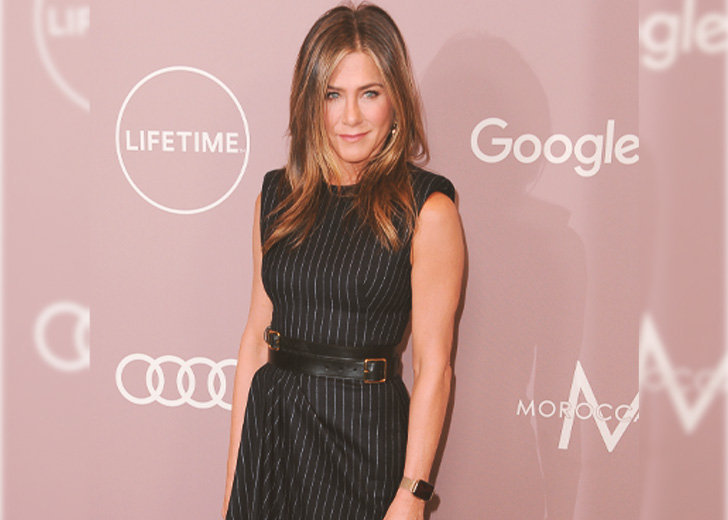 We often hear about celebrities launching their skincare line or fashion line, but perfume is one of the most popular product categories these stars have capitalized on. Celebrity fragrances have always been a trend in Hollywood.
The early 2000s brought us colorful bottles emblazoned with the name of our favorite actress or pop star. Of course, the celebrities participated in the entire perfume-making process, and the result was a signature scent that brought fans closer to them.
Many A-listers have made a fortune from their olfactory products from Glow by Jennifer Lopez, Curious by Britney Spears to The Essence by David Beckham, and Space Rage by Travis Scott. One such celebrity is Jennifer Aniston. 
The Friends actress has collaborated with many brands over the years to launch her collection of scents. She entered the perfume business when she debuted her signature fragrance in July 2010 after collaborating with Falic Fashion Group.
Over the years, she has released several perfumes, which we will dive into in this article. 
Jennifer Aniston and Her Perfume Collaborations
Aniston had her debut perfume launch in London at Harrod's department store. The perfume was initially called Lolavie, which meant "laughing at life," but they realized something similar in the market, so instead of rescheduling the launch, they changed the name to Jennifer Aniston.
According to her interview with Vogue after the launch, the actress shared that the perfume was a mix of smells she loved, which felt like taking a walk through a beautiful garden full of flowers. She iterated she wanted something natural, so the perfume had the smell of jasmine, ocean, and suntan lotion. 
Three years after launching her eponymous debut perfume, she launched a second one called J by Jennifer Aniston. Her first experience made it easier for her to concoct her second one, and from the get-go, she knew exactly what she wanted. 
The perfume had notes like water lily, jasmine sambac, magnolia, freesia, Tahitian vanilla, musk, and sandalwood. Her third perfume, Near Dusk, was a little different from her first two, which incorporated light aquatic notes. 
Near Dusk was the most alluring of the trio with its "mix of nectarine, sea spray accord, jasmine sambac, and a heady musk and amber base." For her fourth perfume, Beachscape, Aniston was inspired by the smell of the ocean, much like her debut perfume.
In 2017, she launched Luxe, her fifth perfume, which was more sensual than her previous ones. Luxe had blends of bergamot and sage with headier aromas such as jasmine and patchouli. After that, she launched Chapter One, which was directly inspired by her "calm and captivatingly chic, coastal lifestyle."
The perfume had notes of delicate grapevine flowers, fresh citrus, and warm teakwood. And to nail the right amount of scent, the actress shared she did a light spritz in her hair, at the nape of her neck, and behind the ears.