David Schwimmer's Reps Deny Rumors of Dating Jennifer Aniston
It seems they are still on a break.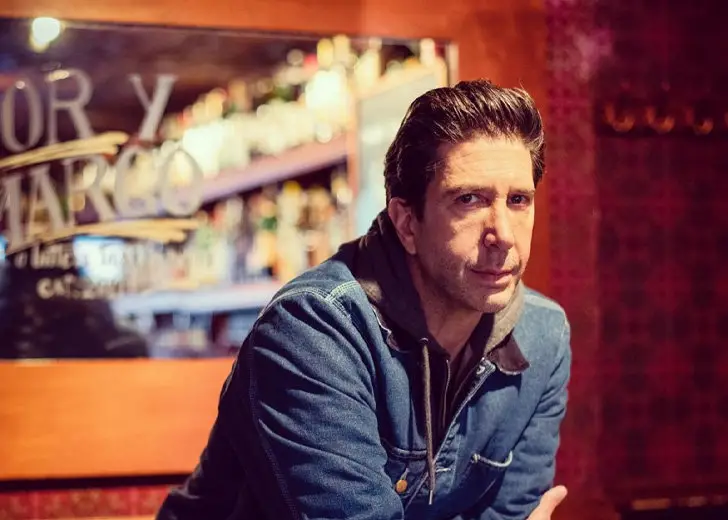 Among the list of shows that can be credited for breathing new life into the genre of sitcoms, the show Friends ranks high. It has also sustained the appeal of sitcoms for generations to come.
The sitcom follows the lives of six friends living in Manhattan as they go on escapades that make their lives both challenging and exciting. Friends aired from September 22, 1994, to May 6, 2004, on NBC.
The show saw ten seasons of the forerunners David Schwimmer and Jennifer Aniston as Ross Geller and Rachel Green, respectively, in a hilarious yet emotional on-and-off relationship.
The latest rumors now discuss that their chemistry on-screen has spilled over into their real lives. As a result, fans are exhilarated by the possibility that Aniston and Schwimmer might be dating. 
Are Jennifer Aniston and David Schwimmer Dating?
Because of popular demand, the cast of Friends reunited on camera, where they took a stroll down memory lane. The long-awaited Friends: The Reunion aired on May 27, 2021, where the cast spilled some shocking secrets. 
One of them was when Aniston and Schwimmer casually revealed they had a crush on each other. They were attracted to one another during the show's first season, so they channeled their feelings via their characters. 
The undeniable attraction could not survive for long since one of them was always in another relationship. Nevertheless, they respected each other and crossed no boundaries to be together.
After the special episode, fans wished the two to be together. Their wishes almost came true when, on August 10, 2021, Closer reported that the pair were allegedly dating. 
A source told the tabloid that Aniston and Schwimmer started getting close after the reunion special was filmed. They started messaging each other, and the feelings they had buried for so long surfaced.
Schwimmer reportedly flew to Los Angeles to visit Aniston, where the pair spent time at the actress' LA home. They were spotted drinking wine and talking. 
They were also seen walking around at Aniston's favorite vineyards in Santa Barbara, and according to Closer's source, "there was lots of chemistry between them."
David Schwimmer Denied Dating Rumors
As soon as the news was released, their fans went into a frenzy mode. As a result, Schwimmer and Aniston were trending on Twitter for a long time as fans were elated that after all this time, they rekindled their romance. 
Sadly, the rumors are not accurate, as Schwimmer has denied spending time with Aniston. On August 11, 2021, the actor's representatives revealed to The Independent that the romance rumors are untrue. 
I thought Jennifer Aniston and Brad Pitt getting back together was the only way I'd truly feel happiness but finding out she's probably finally dating David Schwimmer is making me question this for the very first time. — Sooz Kempner (@SoozUK) August 10, 2021
However, there might be some truth to the Friends stars spending time together. On August 3, 2021, Aniston gave an interview with InStyle, where she mentioned Schwimmer came over to her place with his daughter. 
After the Friends: Reunion, the castmates promised they would not wait long to connect. Therefore, even if Aniston and Schwimmer were hanging out, it might have been completely platonic, and fans might be getting ahead of themselves.