Jean Reno Is Living Happy Married Life with Third Spouse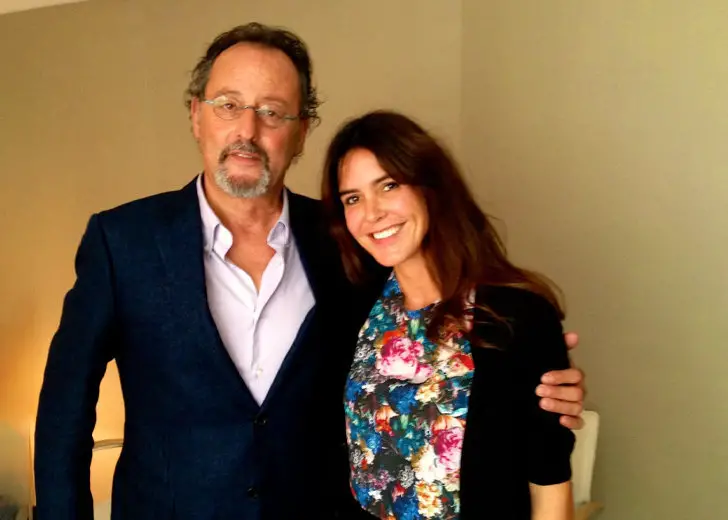 It looks like, for Jean Reno, the third time's the charm!
Reno got married to his third spouse, model, and actress, Zofia Borucka, over the weekend on July 29, 2006. 
Over fifteen years later, the couple is parents to two wonderful children. Outside of this relationship, the actor has two children, each from both of his former wives. 
A Wedding in France
As per reports from Irish Examiner, the French actor married his third wife on a Saturday in a hilltop village in the south of France. 
The wedding was conducted in the town hall of Les Baux de Provence, near Avignon, on the day before Reno's 58th birthday. 
The nuptials were officiated by the mayor of Les Baux, Gerard Jouve, who just so happened to be a friend of Reno. 
The outlet reported that French singing legend Johnny Hallyday and politician Nicolas Sarkozy were on hand to perform the witness' duties for the event before they joined the newlyweds for a blessing at a nearby church. 

Jean Reno with his third spouse Zofia Borucka (Source: Instagram)
The list of attendees included Reno's Da Vinci Code director Ron Howard, actor Johnny Depp and his partner Vanessa Paradis, Brad Pitt, and Elton John. 
While the marriage was a first for the wife, Reno had been a husband twice before already, to Nathalie Dyszkiewicz and Genevieve Reno.
As of this writing, Reno and his third wife are parents to six of his children: Sandra Moreno, Mickael Moreno, Tom Moreno, Serena Moreno, Cielo Moreno, and Dean Moreno, born in that order.
The family now resides in Paris, France. 
About Jean Reno's Spouse Zofia Borucka
As per information obtained from IMDb, Borucka was born on February 24, 1972, in London, England. 
Her most notable works in the entertainment sphere include K-PAX from 2001, Flyboys from 2006, and Just a Kiss from 2002.
Besides working as an actress and a model, she was also had experience working as a yoga instructor out of New York City. 
Borucka welcomed her first child, a son Cielo Moreno y Herrera-Jiménez, three years after her marriage to the Leon star in July 2009.
A little more than two years after that, in September 2011, the couple welcomed another son into the family, Dean Moreno y Herrera-Jiménez.