How Did Ella Purnell And Brad Pitt Dating Rumor Started And What Is The Real Fact?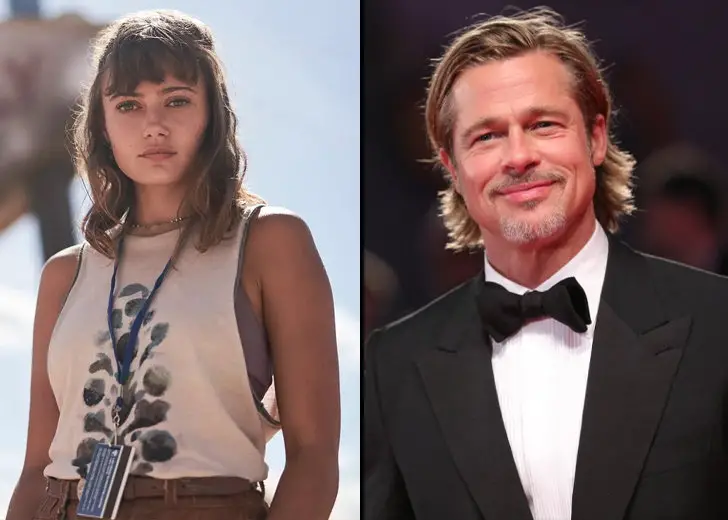 Miss Peregrine's Home for Peculiar Children star Ella Purnell was rumored to be dating actor Brad Pitt back in 2017.
According to In Touch, Pitt cast Purnell as the main character in Sweet Bitter after he started a relationship with her.
The outlet reported Pitt was blown away by Purnell's work in Miss Peregrine's Home for Peculiar Children and Churchill.
Therefore, he jumped at the opportunity to work alongside her when his production company, Plan B, began developing Sweet Bitter.
Ella Purnell and Brad Pitt Dating Rumor 
In Touch wrote a source had revealed that Purnell saw Pitt as her No.1 celebrity crush and was happy at the development.
"Brad had Ella in mind from the get-go. He went out of his way to cast her. Ella is incredibly flattered by all the attention she's getting from Brad."
The source further added that Angelina Jolie was furious about Pitt's interest in Purnell because of two reasons. 
First, Purnell had played a younger version of Jolie in the 2014 movie Maleficent. Two, because Purnell had a vast age difference with Pitt and was only five years older than Jolie and Pitt's son, Maddox.
Insider later reported that Pitt did not seem to be involved with Sweet Bitter's casting. An individual close to Purnell also told Insider that the reports were "completely made up."
Ella Purnell on Brad Pitt Dating Rumors
The dating rumors attracted much attention when it first came out. Especially because Jolie and Pitt's divorce proceedings and custody battle were highly publicized since 2016.
However, there was little truth to the rumors, and nothing of substance was ever presented. Purnell later answered how it felt to be at the center of a tabloid rumor when talking to Vulture. 
"Honestly, super ridiculous," she said. "Mostly because if I was a 21-year-old boy that just got a big part in a new show, nobody would have come out and said, 'He only got it because he's dating the female producer.'"
Purnell also noted that while she found it annoying, it was also hilarious. She shared her grandmother had even texted her saying congratulations because of the rumors.
Angelina Jolie and Brad Pitt
Jolie and Pitt had been a well-loved couple in Hollywood for many years. The duo first met during the production of Mr. and Mrs. Smith and started dating not long after.

Brad Pitt and Angelina Jolie in 'Mr. and Mrs. Smith' (Source: YouTube)
Together, Jolie and Pitt are parents of six children — Maddox, Pax, Zahara, Shiloh, and twins Knox and Vivienne.
They tied the knot in 2014 but filed for divorce just two years later. Their split was reportedly because their relationship had turned toxic and somewhat abusive.
Jolie and Pitt were entangled in a legal battle for the next three years before their divorce was completed in April 2019.
During their legal battles, Jolie had accused Pitt of spousal abuse with their children agreeing to provide testimony.
Following their split, Jolie later revealed she was entirely focused on doing shorter jobs. Particularly because she was committed to making herself more available for her six children.