First Time Ever! A Virtual Elton John AIDS Foundation Oscars Viewing Party
Elton John's annual Oscars viewing party was held virtually this year.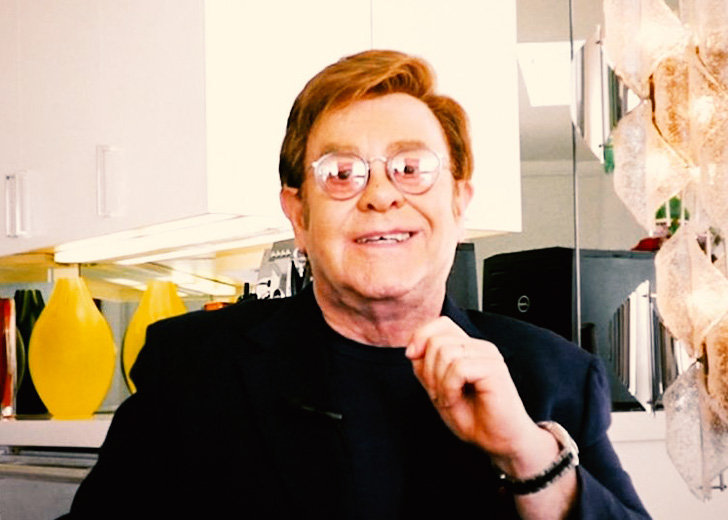 Elton John has been hosting his Oscar viewing party since 1993. Given the pandemic, the singer broke tradition in the event's almost 3 decade long run, making the 29th annual Elton John AIDS Foundation Academy Awards Pre-Party and Viewing the first virtual one.
John and his husband David Furnish were joined by host Neil Patrick Harris and Grammy Award winner Dua Lipa as a guest performer.
John Duets With Dua Lipa
The virtual Oscar viewing party had tons of memorable moments, with one of them being John duetting with Dua Lipa for the first time. It was the night's main event and the two took turns duetting on each other's songs.
They started with John's 1973 hit, 'Bennie and the Jets'. John played the piano and sang his song with Dua Lipa joining him halfway.
After John and Dua Lipa were done with 'Bennie and the Jets', they performed Dua Lipa's 'Love Again' from her Future Nostalgia album.
"What a dream, what an honor," says Dua Lipa after dueting with Elton John during his #EJAFOscars 60-minute pre-show virtual party on "Benny and the Jets" and her track "Love Again." pic.twitter.com/s9yX3Cm7eH — Chris Gardner (@chrissgardner) April 26, 2021
When their duet ended, she blew a kiss to John and expressed her thanks.
What a dream and honor. Elton, thank you so much for having me!
Guest Performances
Aside from her duet with John, Dua Lipa also performed some of her other songs during the event. She performed four of her songs 'Don't Start Now', 'Levitating', 'Hallucinate', and 'Pretty Please'.
The first two are her Billboard Hot 100 top five hits, while the latter two are from her Grammy winning album Future Nostalgia.
Actress Cynthia Erivo also performed John's 1971 song 'Your Song' albeit with a twist.
She replaced some portions of John's famous love song with a series of famous lines from Oscar winning movies including "Show me the money," "I am your father," "I'm the king of the world!" alongside many others.
Lady Gaga's Message Regarding Mental Health
Regardless of how star studded John's Oscar viewing party is, its purpose has always been to take a step towards creating an AIDS free world. And to address an equally important issue at the current time, Lady Gaga video taped a message to play at the viewing party.
This last year has taken a huge toll on the mental health of people all over the world. Our mental health is fundamental to our physical health, and this is especially true to young people fighting HIV…
Lady Gaga ended her video by stressing that ending the AIDS crisis wasn't possible unless we catered to both mental and physical health.
She has been an advocate for mental health for a long time and has contributed to the cause through her Born This Way Foundation founded in 2012.
Raised $3 Million
The 29th annual Elton John AIDS Foundation Academy Awards Pre-Party and Viewing raised over $3 million for their cause of ending the AIDS pandemic.
"We reached our goal of $3 million, which is pretty incredible," co-host Eric McCormack announces during the final segment of #EJAFOscars #Oscars viewing party, adding that they did it without the benefit of a splashy live auction. pic.twitter.com/hANp4RC7sM — Chris Gardner (@chrissgardner) April 26, 2021
Since the first even in 1993, the foundation has raised over $290 million from events.