JayDaYoungan's Ex Jordan B Calls the Police Alleging He Fled the State with Her Son
Jordan B hasn't seen her son in 24 hours.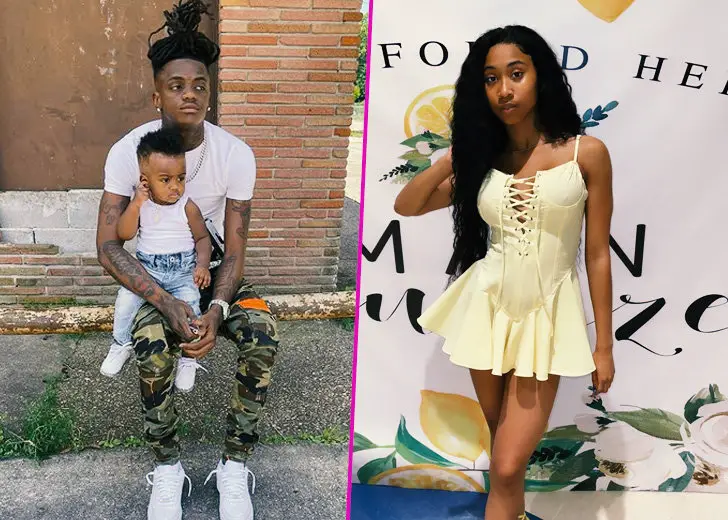 JayDaYoungan's baby mama Jordan Brooks, mostly known as Jordan B, broke into tears as she disclosed she hadn't seen her son for almost 24 hours.
On August 24, 2021, the mother-of-one took to Instagram Stories to allege JayDaYoungan of taking their baby boy from her mother's home without permission. 
She cried as she recounted they argued about things that didn't involve their son. Brooks stated that her ex-boyfriend took the baby to hurt her. In her own words, he knew doing so would break her completely.
As per her accounts, Brooks didn't know where her kid was. So she worried about his safety, remarking the rapper was indulged in drugs and behaving unthoughtfully. 
The self-proclaimed entrepreneur also shared she had full custody of her child and maintained it was illegal to take the kid away from her without permission and ignore her.
Stating that JayDaYoungan probably fled the city, Brooks mentioned she had contacted the police department to report a missing person. 
Besides the police department, she had also tried contacting her former boyfriend's family. She asserted she called them and asked about the whereabouts of the child, but to no avail.
Brooks shared they denied knowing anything about her son because they didn't like her at all. She even alleged his family was helping the 23-year-old flee the state with their kid.
The young baby mama expressed sorrow through the video, saying she felt helpless in the distressing situation. She then requested her followers to notify her if they find anything about JayDaYoungan or her son. 
Just hours before Brooks made the allegations in the video, she had hinted about her son's disappearance through a tweet. 
Lord I ask that you watch over my son ❤️🙁 — jordi b. (@theerealjordanb) August 24, 2021
While her claims have caused a slight uproar, the '23 Island' singer is yet to respond to the allegations.
Their Previous Altercations
JayDaYoungan and Brooks' relationship treaded choppy waters from the very start. The young rapper reportedly beat Brooks when she was pregnant with their child. As a result, he was arrested from his home in Texas in February 2020.
Despite the abuse, the two reconciled. Then they were arrested in Georgia on firearm and drug possession charges in April 2020. 
JayDaYoungan was arrested once more in October 2020 after a domestic dispute in which he reportedly "punched, pushed, and grabbed" a woman. While the woman in question wasn't revealed at the time, many figured it to be Brooks.
In March 2021, when Brooks had an altercation with JayDaYoungan's then-new-girlfriend, Cuban Doll, she posted pictures of the injuries she suffered at the rapper's hands when pregnant.
JayDaYoungan and Doll later parted ways after she reportedly found "gay stuff" on his phone.