All You Need to Know About Up and Coming Rapper Lil Migo
Lil Migo entered the mainstream rap scene only in 2018.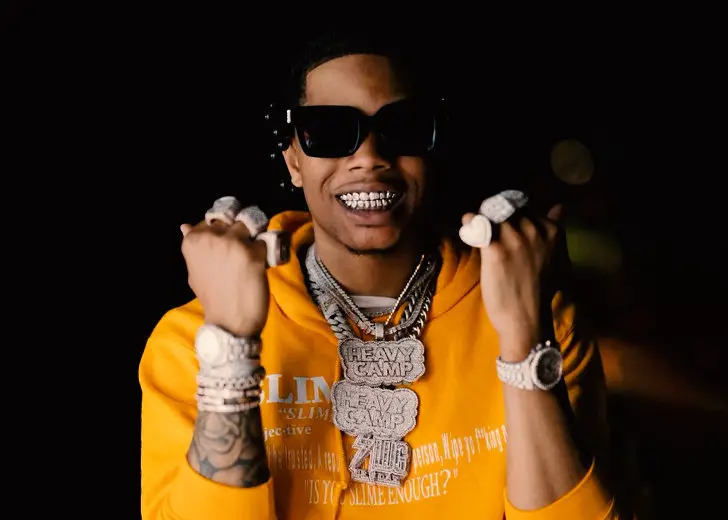 It takes years of perseverance, experience, and hard work to make it big in the music industry. And there's no doubt about it. But there are exemptions for exceptional talents like Lil Migo, real name Adarious Smith.
Within two years of entering the hip-hop world, the extraordinary rapper accomplished things that other aspiring rappers would dream about. 
Here's a quick rundown on the up-and-coming artist's life to help you know Migo like never before. 
Where Is Lil Migo From?
Born on March 1, 1997, Lil Migo is from the heart of the southern hip-hop music scene — Memphis, Tennessee. He was born and raised in Memphis, famous for its musical dominance and, sadly, also its harsh environment. 
Migo shared the hardships he faced as a child in his hometown during an interview with Vlad TV on September 1, 2020. By his accounts, he spent his first seven years together with his mom and dad.
But when he was around eight, his parents separated. Despite the divorce, Migo recounted he spent quality time with both of them, albeit separately. 
However, the bliss didn't last long, for Migo lost his dad to seafood poisoning in 2010. He was at the age of 15 when the tragedy occurred.
Migo shared that his uncles and male figures in his life filled the void of his father's absence and helped him get through the tragedy. However, his uncles couldn't protect him from other hardships that loomed in the environment.
The 24-year-old mentioned how growing up in Memphis was rough, recalling it was filled with drugs, killings, and shooting issues. He also described living in the city as residing amid mafia groups. 
His Uncle Shaped His Career 
Migo wouldn't have become the sensation he is today if not for his uncle's support.
The young artist wasn't interested in rapping in his early childhood. But his uncle, who was a rapper, wrote lyrics and made Migo record in the studio from a very young age. 
As a result, he could already write songs at 14. The Memphis native, however, didn't take rapping and singing seriously at the moment. Instead, he was rapping for the sake of fun and didn't care about the audience. 
Despite all odds, his uncle kept supporting him, and he got better and better every day. Finally, in December 2018, Migo had a moment of realization.
He had spent so much time recording songs without his conscious dedication, but he decided to take things seriously from that moment. 
Lil Migo's Rise to Fame 
In early 2019, Migo started working on his first single, 'Rockstar,' and released it in the spring of 2019. 
Shockingly, his first hit was a breakthrough, making rounds on the Internet. The same year, the hip-hop artist released a compilation of his loose singles, 'Mud 2 the Plug.'
After that, Migo earned great attention, as Yo Gotti publicly offered him a $500,000 deal through his Instagram. Then, he again made headlines for signing with the record label Heavy Camp/CMG in November 2019.
Migo demonstrated his rapping prowess through an EP titled Price of Fame in January 2020 and later his single, 'Letter to the Audience.'
He carried over his budding career to 2021 and started the year with a bang. On March 10, 2021, he announced his new project, 'King of the Trap.' Migo stated he was ready to carve out his lane and add pride to his hometown.
The project encapsulated his effort to deliver 15 new tracks, including guest appearances from accomplished rappers like Gotti, 42 Dugg, Rich the Kid, Jacques, and Blac Youngsta, among many others.