Does Jason Derulo Have a Wife? A Peek into the Singer's Personal Life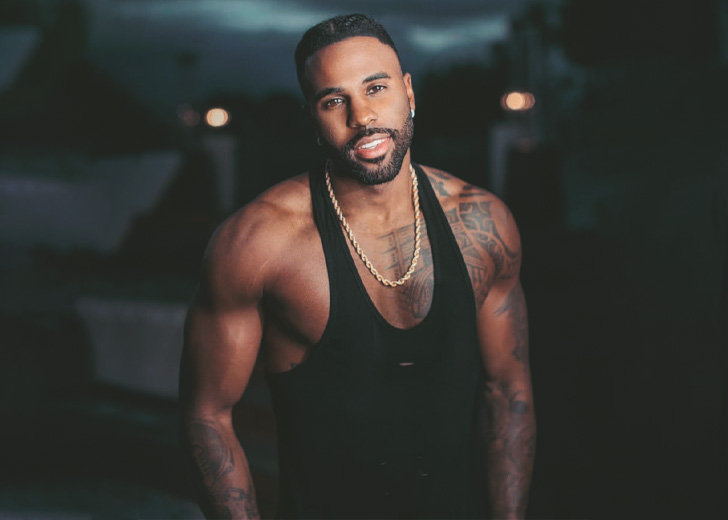 Joel Desrouleaux, known professionally by his stage name Jason Derulo, is many things — a multi-platinum powerhouse singer, songwriter, trained dancer, television personality, and, most importantly, a doting father.
The famed recording artist is the father of six-month-old Jason King Derulo Jr. Courtesy of his fatherhood, his loyal fans and followers can't help but wonder — Is Jason Derulo married and, 
Does Jason Derulo Have a Wife? 
Derulo welcomed his son with his ex-girlfriend, Jenna Frumes, on May 8, 2021. At the time of his son's arrival, Derulo had been dating Frumes for almost a year. They had started dating in April 2020 and announced the pregnancy on March 29, 2021. 
The hit singer took to Instagram to post a romantic video, which featured them walking around a beach and enjoying the sunset together. The end of the clip showcased "Coming Soon," written in the sand. And in the caption, the Florida native shared he was excited to start a new chapter in his life. 
Two months after the announcement, they gave birth to their baby boy. "The happiest day of my life bringing our baby boy (Jason King Derulo) home," Derulo wrote in the first Instagram video featuring his son. He added his son was lucky to get a strong, caring Frumes for his mother. 
As the new parents had started a family of their own within a short period of their relationship, their fans had assumed they would soon get married. But to everyone's dismay, the duo parted amicably in September 2021.
Jason announced the split through his tweet, writing, "Jena and I have decided to part ways." He praised her as an amazing mother before stating that the separation would allow them to be the best version of themselves and "the best parents we could be." 
Besides Frumes, Derulo has been romantically linked to multiple women, including Carmen Ortega and Daphne Joy. But he has married none of them. That being said, he was once admittedly close to having a wife. 
Jason Derulo Almost Had A Wife
Derulo was once in a serious relationship with fellow singer-songwriter Jordin Sparks Thomas, the winner of American Idol season six. The pair started dating in August 2011 and became the 'it' couple in the industry. 
But after three years, they separated in September 2014. In the immediate aftermath, neither Derulo nor Sparks shed light on the reason behind their split. But rumors became rife that the 'Savage Love' singer had cheated on his girlfriend. 
When push came to shove, Derulo finally opened up about the reason during an interview with KIIS FM in September 2014 (reported by People). "Every relationship has ups and downs when you stop having more good times than bad times, it's time to call it quits," he shared at the beginning of the conversation. 
Then he clarified that their busy schedules and the pressure of marriage led to their separation. In his own words, he and Sparks were on different pages about getting married. 
"It was a situation where there was a lot of arguing going on. Different pressures of marriage, not just from her perspective, but from the world in general," the 32-year-old elaborated. He then claimed he recorded his single, 'Marry Me' because of the pressure.
As per his accounts, Derulo wanted to say through the song they had time to get married, and they needn't rush. "There's NO rush. When the time is right, I will say, 'will you marry me?'" he stated.
However, the argument about being husband and wife in their early 20s turned out to be the last straw. In consequence, they ended their year-long relationship.