Jana Kramer Says She Was Not Slamming Mike Caussin over Divorce Resentment
Jana Kramer wants media outlets to set the record straight.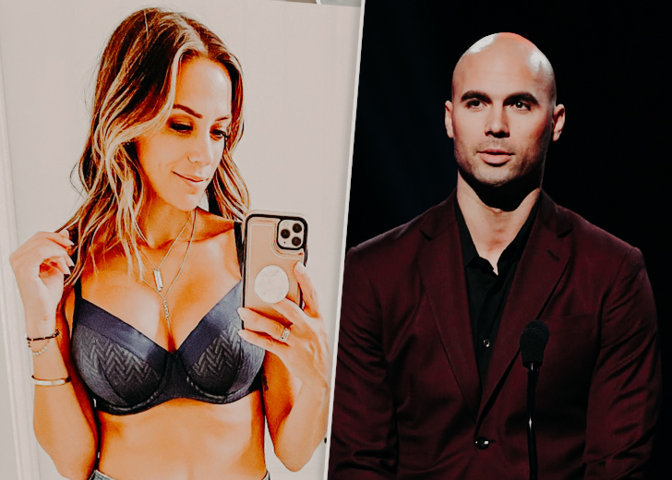 American singer Jana Kramer sought advice on navigating through a divorce in a recent episode of her podcast, Whine Down with Jana Kramer, on July 13, 2021.
She welcomed the Real Housewives of New York star Dorinda Medley as her guest and shared the turmoils she was facing in her life. 
The 37-year-old revealed that her ongoing divorce proceedings were becoming challenging since her ex-husband Mike Caussin expressed resentment. 
It's definitely hard and it's one of those things where sometimes, like, the process with us has been really challenging because there is that betrayal. He has so much resentment. 
Stressing that Caussin was the one to hurt her, Kramer said that she couldn't understand why the athlete was mean to her.
The mother-of-two remarked she could also say a million mean things to him, but, on the contrary, she was choosing to be kind. 
As soon as Kramer's statement made its way to the internet, media outlets took up the story. Some of them reported that Kramer was slamming her ex-husband. But the One Tree Hill alum was having none of it. 
The country music singer took to Twitter to clarify her point on July 14, 2021. She stated the resentment was on both sides as they were hurt after the divorce and noted they were navigating the situation the best way possible. 
Urging the media outlets to set the record straight, Kramer iterated there was no slamming.
Jana Kramer Regrets Her past Belief
In a Twitter post dated July 11, 2021, Kramer walked down memory lane and shared how she used to think that walking away from a relationship was an easy way out.
The country artist shed light on her regret, expressing that walking away was one of the hardest and painful things to do and feel. 
Kramer filed for divorce from Caussin in April 2021, citing inappropriate marital conduct, irreconcilable differences, and adultery. The pair got married in 2015 and welcomed two kids — daughter Jolie Rae, 5, and son Jace Joseph, 2. 
Over the years, their marriage treaded choppy waters, and the duo even renewed their vows in December 2017 to nurture their crumbling courtship. However, their relationship turned south anyway.
The Michigan native first announced the split in an emotional Instagram post on April 21, 2021, citing she had nothing more to fight for in their relationship.
Then in an interview with E! News on June 2021, Kramer disclosed she was open to dating again. Also, she declared she would always believe and fight for love. 
I didn't think I deserved it or I'm worth it. Now, I deserve the greatest, biggest love and am excited for it. 
Before tying the knot to the former American footballer, the Soccer Mom Madam star was married to Johnathon Schaech from 2010 to 2011 and Michael Gambino in 2004.