'I Just Can't Fight Any Longer:'Jana Kramer and Husband Mike Caussin Divorce after 6 Years of Marriage
"It's time," said Jana Kramer as she finally called it quits on her marriage of six years with husband, Mike Caussin.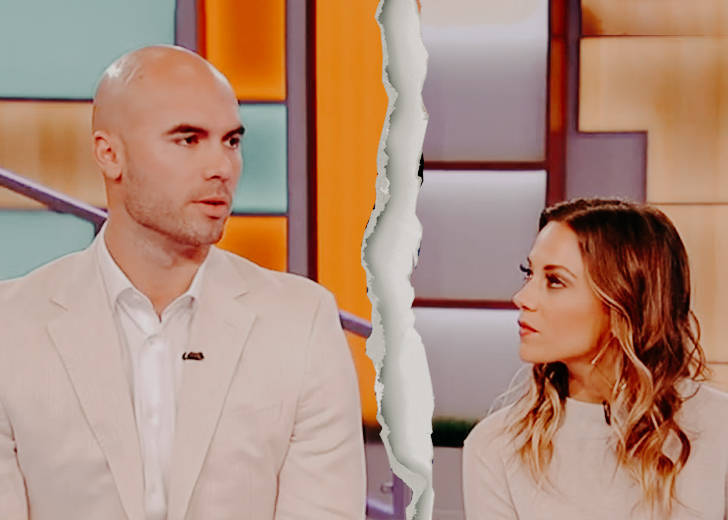 "It's time," said Jana Kramer as she finally called it quits on her marriage of six years with husband, Mike Caussin. Sources affiliated to ET reported on April 21, 2021 that the celebrity couple has filed for a divorce. 
As per the outlet, Caussin broke his wife's trust "again," and this time, the wounds were too deep to heal. The singer also took to her Instagram following the revelation to reaffirm the news first hand. 
Kramer Broke News on Instagram
The post came with a single broken heart emoji as a caption as she quoted the words she wanted to convey in the adjacent picture. "It's time," she wrote, "As I try to make sense of a reality I never wanted to believe could possible again, those words have now become a reality."
Admittedly, the singer fought for her love and "loved hard." In time, she had forgiven her love when he lost his way and put in the work to keep the spark alive. She gave everything she had to her marriage, and now she has nothing more to offer.
Despite her husband breaking her trust on multiple counts, she further elaborated that she had still not given up on the ideas of marriage, love, and rebuilding. She might have held on a bit longer, but she just didn't have it in her to fight any longer. She has now found acceptance in healing.
Through the post, she also thanked her fans for all the love, heart, and support that they provided over the years. "...In many ways, you have fought on this journey alongside me, and for that I am grateful," she added.
Although her journey did not find the conclusion that she hoped for, the gold-hearted singer went on to encourage all who read the post to continue their fight, albeit keeping in mind that the battle could not be fought alone. 
A History of Infidelity
This was not the first time that the couple reached an impasse in their relationship. Back in August 2016, the couple split for a short duration amidst reports of infidelity on the husband's part.
The pair reconciled after Caussin agreed to go to rehab for sex addiction. They renewed their vows in December 2017, and by June the next year, Kramer was pregnant with their second baby. They share two children: Jolie, 5, and Jace, 2.
In an interview with ABC News, Caussin was candid about his sex addiction and admitted he had been unfaithful in his marriage on more than one occasion.
When Kramer said she fought and loved hard, she meant it. In an episode of her podcast, Whine Down With Jana Kramer, she said she wouldn't hire an attractive nanny.
She still defended her husband even when she made such a controversial statement. "Not that I don't trust my husband… I just think it's not smart," she said. "I mean, you look at some of these nannies, and I'm like, 'Well, you kinda asked for it, she's kinda hot.'" 
As things stand, it seems that Kramer is finally at the end of her rope, and this time things have ended for good.