Jana Kramer Is Grateful for Her Kids Amid Divorce from Mike Caussin
Jana Kramer's divorce with her NFL star ex-husband Mike Caussin has taken its toll, but the singer has found solace in her children.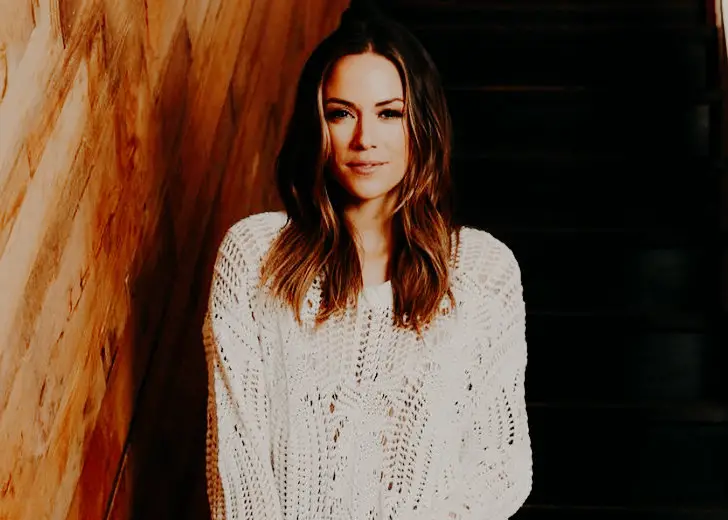 Jana Kramer is grateful for her two children after her divorce from her ex-husband, Mike Caussin. Kramer shares two kids, Jace Joseph, 2, and Jolie Rae, 5, with Caussin.
Kramer Expressed Her Gratitude towards Her Children
The country singer expressed her gratitude for her two kids via Instagram. The mother-of-two shared a photo of herself sitting outside with her children with Jace seated on her lap and her arm wrapped her daughter.
"Sunshine is good for everyone," Kramer captioned the post. She noted that two weeks ago the sun was the last thing she wanted to see, but through grieving, she started to see the light.
She also said that even if it's a dim light, it's still something she's going to be grateful for. "But I'll forever be grateful for these 2 and the forever light they add to my life," Kramer added.
Kramer received many supportive messages in the comments section. Many of them encouraged her to look at the bright side and praised her for being a powerful mother to her kids following the split. 

DWTS' Carrie Ann Inaba commented, "Sending you big hugs." Another person wrote, "You've got this, Jana! One step forward at a time... will get you to a mile. One day at a time will get you to the next. Lean into the process, and lean ON those that will always support you."
"As you say that your mom always told you 'don't ever let anyone take your light.' The sun must set in order to rise again," a third person commented. 
Kramer Announced Her Divorce in April 2021
Kramer first broke the news of her separation with Caussin in an emotional Instagram post on April 21, 2021. "It's time. As I try to make sense of reality, I never wanted to believe could be possible again. Those words have now become a reality," she wrote.
The actress said she fought hard and put in a lot of effort in her love life. She offered everything she could, but she was out of options in the end.
Despite her husband breaking her trust multiple times, Kramer did not give up on the principles of marriage, love, and rebuilding. She might have fought a little longer, but she just didn't have it in her. Kramer has now come to terms with the fact that healing is a process and has to move forward. 
Even though her love story did not end the way she had hoped, the singer urged anyone who read the post to keep fighting, recognizing that the battle could not be fought alone.
According to April 2021 reports from People, Kramer cited "inappropriate marital conduct, irreconcilable differences, and adultery" as the reasons for the separation in her Williamson County, Tennessee, divorce filing.
The couple previously split in 2016 following the NFL player's many affairs and cheating scandals. She filed for divorce back then, but it was dismissed two days later. In 2017, she and Caussin reconciled and renewed their wedding vows. This time around, she has no intention of reuniting with Caussin.