Jake Paul and Girlfriend Sky Bri's Matching Tattoos Revealed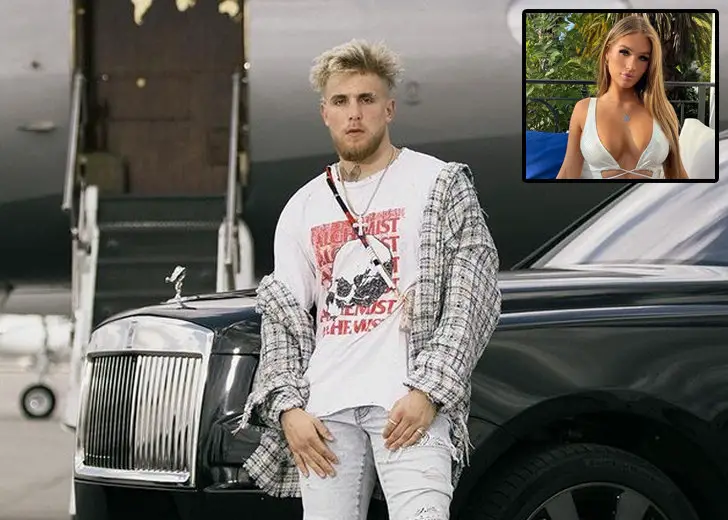 Jake Paul moves on fast!
Earlier this month, Paul made headlines for his breakup with girlfriend Julia Rose. Simultaneously, the YouTuber made headlines for getting himself another stunning dame, Sky Bri.
The duo even got matching tattoos to make things official. 
Jake Paul Got Sky Bri's Name Tattooed
Paul's budding romance with Bri was confirmed when the latter put up an Instagram story of the couple engaged in steamy PDA on the beach. 
The picture was followed up with another snap that framed Bri licking Paul's new body art — the one where he'd put her name inside a heart. 
"SKYLAR RARA," the tattoo read. 
The design was confusing, as "RARA" seemingly suggested Paul was also romantically engaged with Richelle Knupps, also known as Rara Knupps. 

Jake Paul's tattoo of Sky Bri's name (Source: YouTube)
However, Dexerto's interpretation of the same ink means something else entirely. 
"Skylar" was Bri's real name, and "RARA" meant pretty girl. 
The outlet also shared how the YouTuber positioned the ink on his inner thigh. Evidently, it wouldn't be readily visible in public as it would often be covered by clothing. 
"I would have thought that you like would like, go crazy," Paul said while getting the tattoo.
Jake Paul and Sky Bri Got Matching Tattoos
As for the girlfriend, she got a tattoo of the YouTuber's name on the back of her neck. Her design reads, "Jakey P."
Much like Paul's body art, Bri's would also be hidden most of the time by her long blonde locks. 
Although neither of the duo's inks explicitly read one another's names, the two are matching tattoos nevertheless. 
Suffice to say, the couple deciding to get matching tattoos this early in the relationship is a bold move. 
Not the First Matching Tattoo for Jake Paul
This was not the first time the YouTuber got matching tattoos, though. 
Back in May 2019, Paul and his "wife" Tana Mongeau got similar tats despite the latter being hesitant about it. 
The duo got inked over at Paul's residence, and Mongeau outright stated that she would have the ink lasered off on a later date. 
She even suggested that getting matching tattoos with someone usually ruins the relationship, which was a weird comment considering their marriage was a sham. 
Paul was with Mongeau before he was dating Rose. 
The two even got "married" in front of guests who signed up for the $50 pay-per-view event as a part of Mongeau's MTV reality show No Filter: Tana Mongeau.
The wedding was in July 2019, and the couple broke up not long after, in January 2020. It was also later revealed that they were not legally married. 
Paul started dating Rose just weeks after his sham marriage was called off.