Did Jake Paul Cheat on Julia Rose with Sky Bri and Rara Knupps?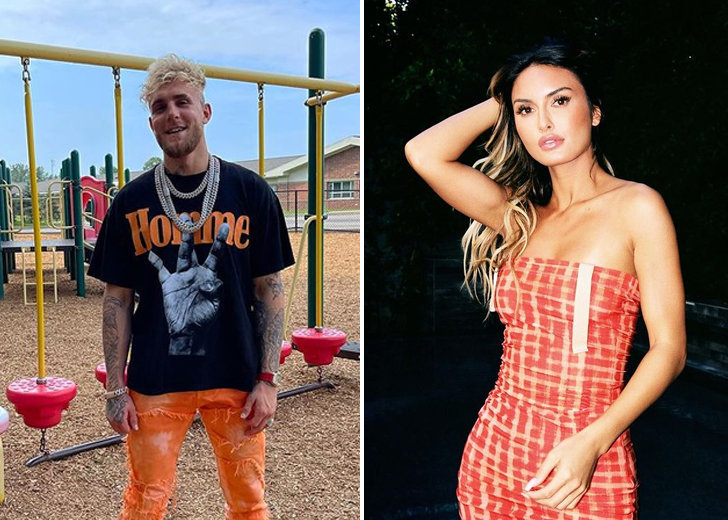 Jake Paul's breakup drama is finally rolling in! 
Quick recap! Paul was in a relationship with Julia Rose for almost a year before the two broke up in recent days. 
There was no official word on the breakup; maybe a hint from Paul but nothing certain from Rose, or so everyone thought. 
Instead, the breakup was officiated via a picture of Paul engaging in some steamy PDA with OnlyFans model Sky Bri, uploaded to Rara Knupps' Instagram stories. 

Sky Bro Flaunting her new boyfriend in her Instagram stories (Source: Instagram)
There was another story there that turned out to be a lot more relevant in recent times. 
The other story was that of Knupps licking a heart tattoo with two names on it: Skylar & Rara — Bri and Knupps. 
Now, one would think that since the breakup, Paul might have moved on with not one but two stunning models. Frankly, coming from him, it wouldn't be much of a surprise. 
And, the speculation is grounded on a tattoo already etched onto his skin so it should be pretty solid.

Rachel Knupps licking Jake Paul's new tattoo (Source: YouTube)
While on the subject, there was a video uploaded on Knupps' TikTok featuring the two models partying on a yacht. It is reasonable to assume that they were on the vessel with Paul.
But then again, there was something that Rose mentioned that could make things a tad bit more complicated still. 
Threesome? Foursome?
In one of Rose's Instagram posts, Paul reached out with a comment gushing over how hot she was. In his words, she is ridiculously hot. So that's that. 
However, it was Rose's response that caught our eye. 
She called out Bri and yet another OnlyFans model, saying, "@realskybri @emilysalch either of you wanna come claim him since you're so eager to post him?"
Rose then went on to take a shot at the YouTuber turned boxer: "Prime example of why I broke up with him. Feel free to post more [explitive] to make me feel better about my decision." 
This comment actually gave outlets already speculating cheating on Paul's part the greenlight to push that envelope even further. 
Reports that have since surfaced claim that Paul was still looking to get back with his ex and that he was devastated by the breakup, regardless of the pictures that have shown up on social media. 
Julia Rose Is Out Partying
As for the girlfriend, she seems to have resorted to partying her way back to normalcy!
According to reports from New York Post, the model posted videos to her Instagram Story that showed her smoking hookah with friends in Cancun before the group stepped out for a firework display.
She even posted a snap with a sign that read, "Bad decisions make better stories," before putting up a clip of herself kissing one of her girlfriends.
"Cheers to missing three flights, finally getting to see Rufus live, and only eating cheese quesadillas for four days straight," Rose captioned a photo that showed her posing by the beach.
In the comments of said posts, some fans were still inquiring about where Paul was, others were busy congratulating her for the breakup and newfound singlehood.