Jake Paul and Julia Rose Back Together — They Never Broke Up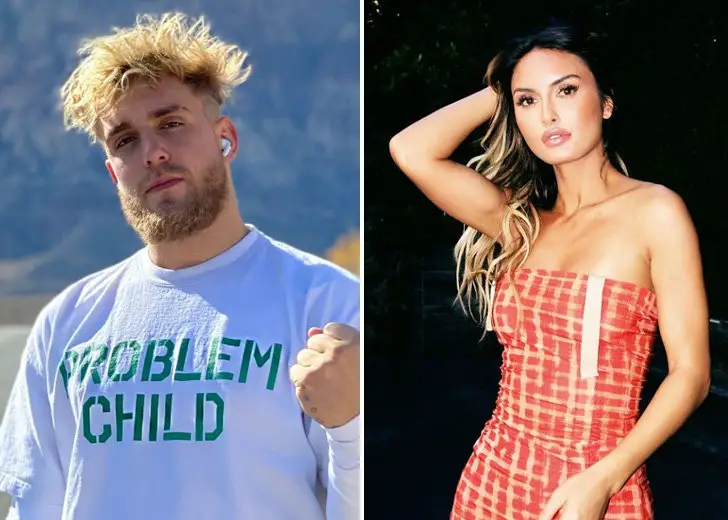 Jake Paul often makes headlines for his colorful love life. 
Between models and internet personalities, Paul has dated many women and is no stranger to the Hollywood dating scene. 
The last time we reported, the influencer-turned-boxer had broken up with Julia Rose, and the duo had also unfollowed each other on Instagram.
Page Six reported the boxer had gone around Miami telling his friends that he and Rose had split and that he was devastated by it. 
An insider told the outlet that Paul wanted to get back together with his ex as Rose was still the one for him in his heart. 
But despite what he wanted, he had moved on with other girls, one of whom was OnlyFans model, Sky Bri. 

Jake Paul is still dating Julia Rose. (Source: Jake Paul/Instagram)
Bri had reshared a friend's Instagram story on her own, which featured her and Paul kissing on a beach. 
The duo never confirmed their relationship, but recently, on April 14, Paul was spotted with his ex starting rumors they were still together.
Jake Paul Back Together with Julia Rose
The couple was spotted leaving BOA Steakhouse and getting into an SUV together.
They also re-followed each other on Instagram and posted each other on social media. 
And in an interview with Mirror Fighting, Paul denied that he and his girlfriend broke up and that he was doing the interview from Rose's house in Los Angeles. 
"We were never not together, But, yeah I'm at Julia's house right now, that's my girl. Julia's the [expletive] I love this girl to death so I'm happy to be here," shared the boxer.
In another interview with The Post, Paul again hinted that he was still together with Rose. 
He was asked if he currently had time for a relationship, especially since he was juggling several business ventures and acting gigs. 
The boxer said he did, then looked over and asked Rose off-camera for confirmation, insinuating that the model was close by. 
And, in fact, the interview had taken place at Rose's house.
"I don't know if she's there. But yeah, that's a big part of my life," he said. 
Jake Paul Plans to Marry Julia Rose
Paul and Rose first met at the end of 2019 after filming a music video for Paul's song 'These Days.'
They hit it off and got together as a couple officially in March 2020 and since then have had an on-again-off-again relationship. 
But despite the rocky relationship, the boxer had occasionally shared his plans to marry his girlfriend and have children down the road.
In August last year, he appeared on the 3 Things To Know with Stephanie Haney podcast and shared that he had gotten Rose what he called a "pre-engagement promise ring."
"We are not married, but I see that coming, for sure. I got her a nice promise-ring-slash-pre-engagement ring. I plan on proposing sometime soon. But we'll see what happens - we're in love. It's pretty dope," said the undefeated boxing champion. 
So far, Paul has not proposed, but Rose has been the loving and supportive girlfriend from the start. 
Although they have broken up many times, Rose had been with Paul in four out of five of his professional bouts.