How Old Is Jackie Christie? Confusion behind Her Age Explained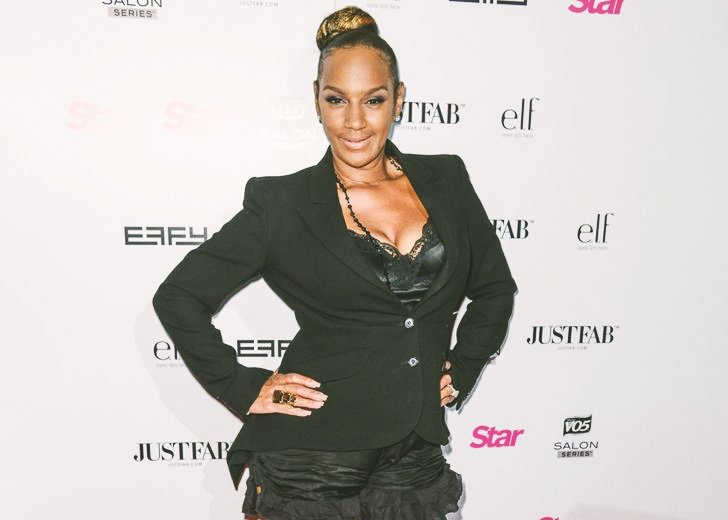 In 2017, former NBA professional player Doug Christie's wife, Jackie Christie, claimed to be 61 years of age. Christie's comment sparked confusion among her followers and those in the media who perceived her actual age to be 47.  
Christie made that claim in one of the episodes of Basketball Wives when she had a heated exchange with her co-star Evelyn Lozada. The actress has had a history with Lozada, which routes back to their multiple feuds. 
How Old Is Jackie Christie?
As per reports, Christie was born in July 1969. Based on her reported date of birth, the television personality is currently 52 years old. However, the claim which she made back in 2017 does not sit well with her reported age. 
Before the Reunion episode, Christie's age was understood to be 47, a calculation based on her bios available online. However, while addressing the subject of one of her past feuds, Lozada called Christie to be 51 years of age. 
In her response, the fashion designer refuted the claim and told everyone that she was not 51; instead, Christie claimed herself to be 61 years old. 
Jackie Christie's Feud with Evelyn Lozada
The highlight of the reunion episode was the feud surrounding Lozada, Christie, and Christie's daughter, who was the subject of the heated debate. 
In the initial part of the episode, Christie approached Lozada with calmness but soon after verbally attacked her and asked Lozada why she referred to Christine's daughter with rudeness.  
Christine further questioned Lozada why she had some "choice words" for her daughter after Christine left one of Lozada's earlier parties. 
In her clarification, Lozada told Christine how it wasn't "about your daughter," but about Christine's remark regarding Lozada's daughter.
Per Lozada, Christine called her daughter to be a [expletive] while Lozada was present with her daughter. 
Christine then spoke strongly and asked Lozada not to "ever disrespect me" in front of "myself." She also told Lozada not to call her a liar, referring to an earlier argument between the two. 
In her defense, Lozada did not admit to the claim but instead told Christine that she was "lying now."
An Incident Involving Christine and Her Grandson's Birthday
In the 2017 season finale episode of Basketball Wives, Christine was asked about the age of her grandson Jaxson, who was 1-year-old at the time. In a quick follow-up question, the host also asked Christine about his grandson's next birthday.    
In her reply, Christine said that she was "not sure" when her grandchild's "next birthday is." Her answer was followed by sarcastic disbelief from the watching audience. However, Lozada's response to her co-star's answer was the most notable one.
The show's host Marc Lamont Hill then questioned Lozada why she contributed $3,500 to a GoFundMe page set up by Christine's daughter Ta'Kari Lee to raise funds to treat Christine's grandson.
Lozada responded by calling Jaxson's then medical condition to be "horrible" and further clarified how she did not do so to make her come back to the show Basketball Wives.