Tanner Fox Flew His Girlfriend to a Private Island for Her Birthday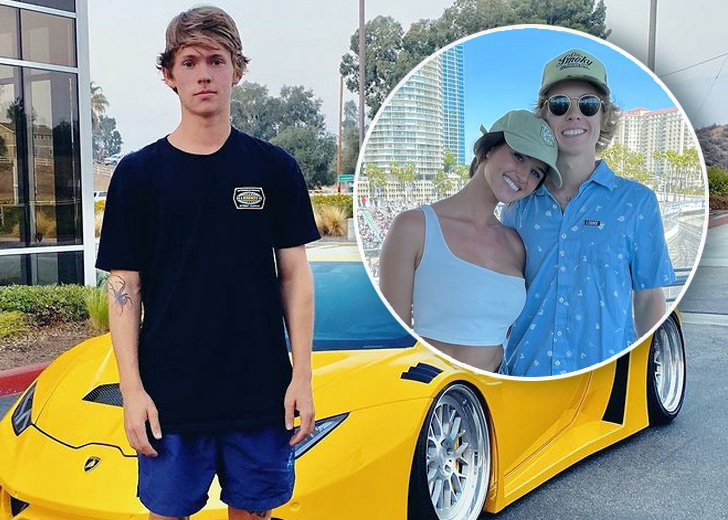 Tanner Fox needs no introduction - he is one of the biggest YouTube influencers.
At just 22 years old, Tanner has become a most prominent YouTube sensation by vlogging about his daily life, which is loved by his 10.1 million channel subscribers and counting. And as a professional stunt scooter rider, he also shows his craft on his self-titled YouTube channel. 
He also hosts challenges, dares, self-made music, and travel videos like many other YouTubers. In addition, his YouTube fame helped him launch his lifestyle brand called TFox, where he sells everything from t-shirts and caps to stickers and phone covers. 
He started sharing videos in 2011 and consistently uploaded videos on his channel for the past years, quickly gaining incredible traction, and today he has over 2.1 billion views to date. 
But one of the other main things he vlogs about is his life with his girlfriend. He lets fans in on who he is or isn't dating. For those wondering "who is Tanner Fox dating," here is a breakdown of the YouTuber's love life. 
Tanner Fox's Current Girlfriend
Fox is currently dating fellow YouTuber, Shelby Robins who only started her channel four months ago. 
Although it is unconfirmed when the duo started dating, Fox officially uploaded a series of snaps with Robins on August 2 in honor of "National Girlfriend's Day," which he mentioned in the caption. And then, on October 9, he uploaded another carousel with Robins. 
In the comment section, people congratulated the happy couple, including Talent X Entertainment co-founder Michael Gruen. 
A few weeks later, Fox uploaded a video on YouTube titled 'Flying a Private Plane to an Island For Her Birthday!' As you can tell from the title, Fox surprised his girlfriend by flying her out for her birthday. Robins did not know where Fox was taking her. 
The couple boarded a private plane belonging to another famous YouTuber, JR Garage, and mid-way, the pilot even allowed Robins to fly the aircraft, much to her excitement and happiness. They then landed and had a meal at a sky restaurant before flying back to Temecula. 
Fox and Robins even promised to get their flying license before closing out the video. 
Tanner Fox's Ex-girlfriend Taylor Alesia
Before Robins, Fox was dating fellow YouTuber and his ex-girlfriend, Taylor Alesia. 
Fox began dating Alesia in 2017, and the two were in a long-term relationship. He often featured her in his videos, and his fans came to adore them. However, after some time, the couple posted about a breakup. 
But a few days later, they announced that they were officially back together and proved it with a kiss. Rumors surrounding their relationship status were swirling ever since, but it came to a halt when they two broke up for good in 2018. 
On May 5, 2018, Alesia addressed her breakup with Fox in the video, sharing that they were taking steps in different directions, and added that it was the healthiest decision for both of them. 
And like Fox, Alesia, too, has moved on. 
.