Country Singer Teea Goans Has Always Hidden Her Age — Is She Still Married?
Teea Goans and her husband Brandon Green tied the knot in 2003!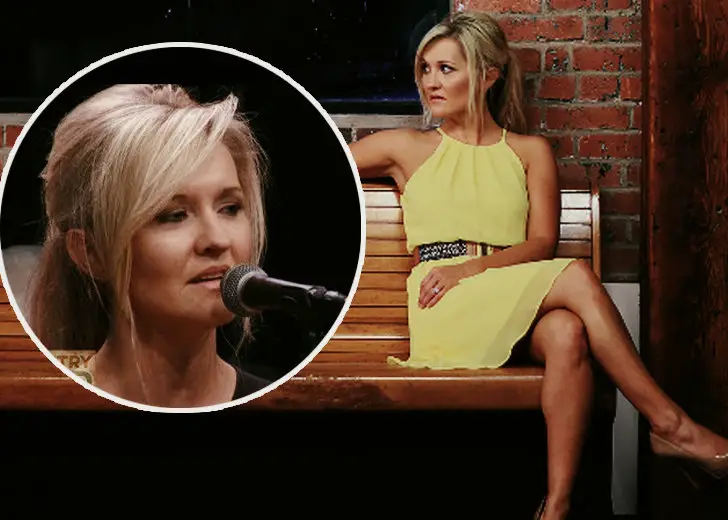 American country singer Teea Goans stepped into the music scene in 2010 with her debut album The Way I Remember It. Since then, she has become famous for her attempts at preserving the traditional country music style.
However, her fame has not made her open up about her private life too much on social media. Therefore, her fans are still in the dark regarding her age and birth date.
Goans' Origin: Where Is She From?
During her decade-long time in mainstream music, Goans made many fans with her musical contributions. But even after four studio albums, her fans are still clueless about her origin.
She has not hidden everything, though. Goans spent her childhood in Lowry City, Missouri. After completing her high school education, she moved to Kansas City. There, she attended Longview Community College and got her associate's degree.
The singer remained in Kansas till September of 2002, working for Verizon. Following that, in a sudden realization of her dreams to be a singer, she set out for Nashville, Tennessee, with a bit of help from her mother, father, and grandmother.
It was in Nashville that her career in the music business started. She volunteered to work at WSM Radio, then gradually worked her way up at WSM, initially booking and bringing out guests on the Grand Ole Opry show and later hosting her show.
While doing all these, she had also been writing songs and creating music. She performed demo songs on the Opry, and after a while of doing so, she met Terry Choate, her producer.
And the rest is, as they say, history.
Her Birthday Is Publicly Known, but Age?
Goans has never explicitly revealed her age. She has, however, left hints here and there about her birthday.
It looks as though she is becoming more open regarding her birthday in recent years. But there had been no clues about her birthday up until August 2018.
On August 20, 2018, she posted a post on her social media announcing a CD sale of her albums on her birthday week's occasion.
But, even on that post, she did not reply to her fans asking about her age. One fan commented, "Please tell us your age, Teea...Happy B-Day!" but her comment went unresponded.
Though not age, her Instagram reveals a bit more about her birthday. On August 22, 2020, she uploaded a collage on Instagram, revealing in the caption that the day was her birthday eve. Going by the post, we can say that her birthday falls on August 23 each year.
However, she is yet to disclose her actual birth date and age. We hope Goans will fulfill her fans' wishes in the future and tell them how old she actually is.
Is Goans Still Married?
To answer that question in short — yes, she is still married. In fact, she has been married to the same person for nearly 2 decades.
Goans' husband is Brandon Green, who is also her best friend, as her hashtags on pictures with him on Instagram would have us believe.
The two have been dating since 1997 i.e. over 22 years as of 2021. Later, they got married in 2003.
Even if we don't know when their marriage anniversary is, we know that the pair celebrates the anniversary of their first date on August 9.
But, in these nearly 2 decades, they have not had any children. They do, however, have a little kid in their life.
Goans' Instagram is filled with pictures of her seven-year-old niece, Wrigley. Going by the images she shares, it is clear that they love her very much. They also do various activities with her, like digging up worms in their backyard.
The couple even attended her first tap dance recital in July 2020 as she danced to Ready Teddy by Elvis Presley.
Despite showing such adoration for a kid, the country singer hasn't shed any plans on starting a family of her own. It looks like we'll have to wait for her to announce something of that sort.
Until then, you can enjoy her Instagram pictures, or listen to her on YouTube and Spotify or get her albums on Amazon. She earns most of her net worth from her musical works.