Josh Kelley Talks Farm Life with Wife and Kids and New Album Release
Josh Kelly let ET into his home for an exclusive tour and opened up a conversation on his life at the farm and his new album.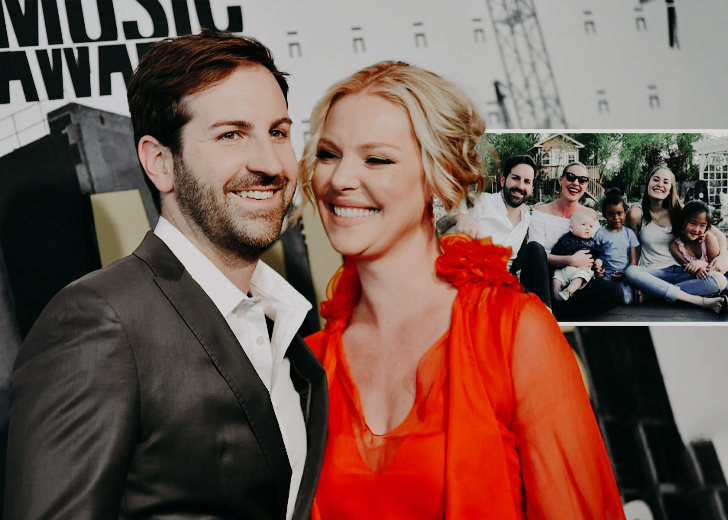 While people all over the world have been cornered into their homes, Josh Kelly has been living that way for nine years now. It's just that his home in Utah has three kids, twelve horses, twelve chickens, two pigs, two goats, and a recording studio to keep him busy. 
The singer let ET into his home for an exclusive tour and opened up a conversation on his life at the farm and his new album. 
Living in Isolation Since Before The Pandemic
Kelly and his wife Katherine Heigl are raising their kids, daughters Nancy,12, and Adalaide,9, and son Joshua, 4, away from the Hollywood spotlight on a sweet farm in Utah. 
Kelly admitted that they lived in the middle of nowhere by themselves unless he has to go on tour, or his wife has to go make a movie or TV show, which is to say that they lived a pretty isolated life even before the pandemic.
In a way, the family of five was prepared to live the pandemic lifestyle. So even during the pandemic, the singer managed to churn out two albums from his home studio. 
About His New Record
Kelly explained to the outlet that his newest record, the Unplugged record, was an ode to MTV Unplugged, a show he grew up with. He even let his fans on social media decide which songs they wanted on the record.
Contrary to expectations, the singer also confessed that an unplugged recording was actually more challenging than doing the full band production. 
When you have nothing to hide behind, you got to make sure you really singing your tail feather off.
He Found a Critic Close-by
During the pandemic, he also got the opportunity to collaborate with artists worldwide thanks to Zoom. Add to that, the time poured into writing, producing, engineering, and mastering the whole record all by himself, and he had his hands full. 
Thankfully, the 41-year-old singer had the best critics in his children, who were always the first pair of ears. He also revealed that his 12-year-old is a natural when it comes to critiquing music. 
"Naleigh is a scary genius and we're terrified of her," he added. "I think she's running the whole show."
Quarantine Pastimes
While his eldest was not around the studio, she would be cooking and baking, and according to Kelly, she was really good at that too. As for her sister, she has been learning how to ride horses. 
Adalaide started off with ponies and eventually graduated to the bigger horses. The adorable nine-year-old has since developed a knack for jumping horses. The proud father shared a clip of his little angel in action back in January 2021. 
The youngest of the Kellys has been obsessed with superheros. Kelly admitted to the outlet that his four-year-old changes costumes every ten minutes or so. Also, he further revealed that little Joshua is a chatterbox and would not stop talking. 
Lastly, the matriarch has been busy gardening since Kelly built her a greenhouse. The mother of three had been working towards a Herbology degree. Together, the couple has been doing a lot of foraging and even creating their own essential oils.