Behind 'iDubbbz vs Dr. Mike' Boxing Fight for 'Creator Clash'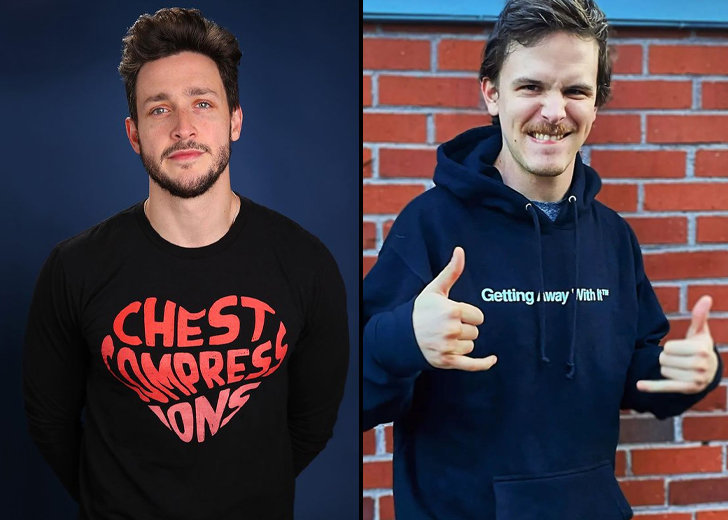 The most anticipated fight — iDubbbz vs Dr. Mike — in the main event of a YouTube boxing tournament is around the corner, and YouTube star iDubbbz is all set to to the ring against Dr. Mike Varshavski.
The internet personality, who boasts over 7.5 million subscribers on the video streaming platform, will make his boxing debut against his opponent Dr. Mike, who similarly has a huge following of around 9 million.
What's more? The YouTube boxing event will also see some of the leading influencers in the content creator space, including Farley (Epic Meal Time), who will face EgoRaptor in the co-feature bout.
But more importantly, none of the fighters or the social media stars, so to say, on the boxing card will be paid for taking part in their fights.
Instead, the YouTube boxing tournament is organized in such a way that all financial proceeds would be donated to the American Heart Association and other charities which are set to be announced.
'iDubbbz vs Dr. Mike' Fight Details
iDubbbz's debut YouTube boxing appearance against fellow star Dr. Mike will take place on Saturday, May 14, in Tampa, Florida.
The social media star had been trying to set up a clash with fellow content creator Ricegum since 2018 but has now opted to create the charity tournament to show his love for the sport.
"I'm here to announce something that is going to excite and titillate you for the past however many months I've been trying to get this [Ricegum] to box," he said in his recent YouTube video.

A picture of iDubbbz's fight opponent Dr Mike training. (Photo: Instagram)
He added, "I need to find someone who is cooperative, not an idiot, and can fight. That's basically all I'm looking for," while revealing he found his opponent.
He then shared that he approached the likes of Jeff Wittek and Taylor Holder. But those creators had their situations to say no to him.
Later, he found Dr. Mike, whom iDubbbz described as smart, more talented at boxing, and the most charitable person.
An official venue, however, is yet to be confirmed. But the announcement about that must be on its way, too.
More about the 'Creator Clash'
Initially announced on January 2, 2022, Creator Clash is a well-planned charity event featuring an assortment of 22 other influencers fighting.
Now, after months of rumors regarding who could fill out the card, as multiple potential boxers fell through, iDubbbz has partially revealed his event's roster.
In his March 25 tweet, the YouTuber released the cards for his boxing event dubbed Creator Clash, revealing he would be fighting against Doctor Mike, a medical YouTube influencer and boxer of 10 years.
A seasoned boxer himself, Dr. Mike was inspired to return to the sport several months ago and has since been spotted training with several Golden Gloves winners.
Other confirmed fights for the Creator Clash include rising Twitch star and NRG streamer JustaMinx taking on TikToker Yodeling Haley, Ryan Magee against former Vlog Squad member Alex Ernst, and former Machinima and Cow Chop star Hundar against the H3 Podcast's AB.