Doctor Mike To Debut Boxing Match in 2022 after Denying TV Show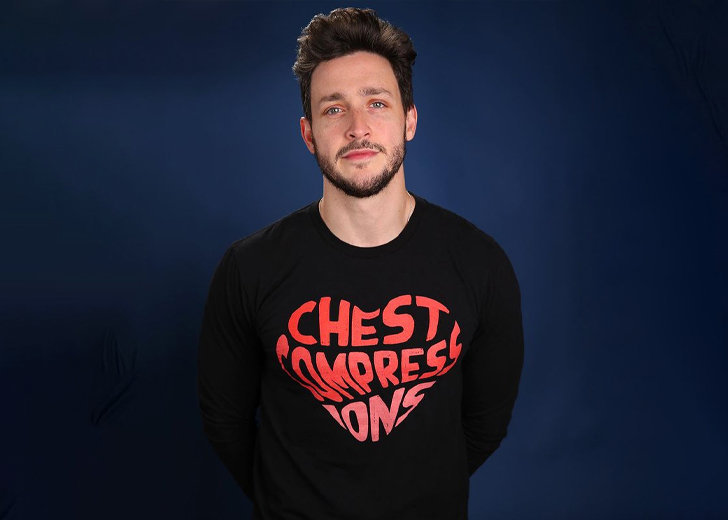 Doctor Mike is looking forward to finally making his boxing debut in 2022.
The American YouTuber, whose full name is Mike Varshavski, announced the news through his December 26 YouTube video while sharing his plans for the next year.
Doctor Mike's Debut Details
In the video titled 'I Turned Down A Multi-Million Dollar TV Deal,' Dr. Mike revealed he was doubling down the content on YouTube by expanding the type of content he created.
For the second time after his October 2021 video, he promised his followers to devour them with boxing videos, and he would finally become a real boxer in 2022.
"Announcing here — maybe for the second time, if you saw my first boxing video with Ryan Garcia — that come 2022, I'm gonna be a real boxer," he stated.
He continued to add, "I'm gonna have my first official boxing match."
That said, the YouTuber also clarified that he could not say anything about his first fight or whom he would fight while promising to make the fight as exciting as it could get.
Doctor Mike Previously Announced His Career in Boxing
Earlier on October 18, Dr. Mike had first announced his career as a YouTube boxer, sharing a video of a practice session with American boxer Ryan Garcia.
His video's description read:
I flew to San Diego to work with Ryan and his trainer (and father) Henry to show them what I've got. Along with kicking my butt through a series of grueling drills, I also took on Ryan's Body Shots Challenge where he slammed me in the stomach as many times as I could handle (with the help from a pad of course), as well as his Punch Tracker Challenge where they see how many punches I can land on a bag in just 10 seconds.
While making the announcement, he also revealed that he had been training as a boxer for the last ten years since his mother passed away.
"Imagine Doctor Mike knocking out his opponent then seeing them in the hospital the next day," one fan commented in his video.
Another suggested, "You should go in a boxing match with Vegan Gains!!!"
Doctor Mike's Other Plans for 2022
In the recent YouTube video, Dr. Mike also shared his other plans for the year 2022. 
He announced he would be touring in April 2022 to four different cities, including Boston, Philadelphia, Washington, D.C., and New Jersey.
"So excited to announce, I'm going on tour! Come see me live this April as we battle medical misinfo and have so much fun in-person!" he also wrote in his December 15 tweet.

Dr. Mike has planned a tour in 2022. (Photo: Twitter)
Dr. Mike further shared that the tour would be a mix of comedy, improv, and game.
The 32-year-old physician-turned-YouTuber made all the big announcements after sharing that he had turned down a multi-million dollar TV deal. 
He said he was "lucky enough" to be offered his very own TV show, but he had to turn down the deal later because the producers limited him from being honest with his viewers.
And that was the reason he wanted to bring his own boxing content to entertain his audiences and organize a tour to spread knowledge regarding health.