Inside Ryan García's Serious Weight Cutting and Fitness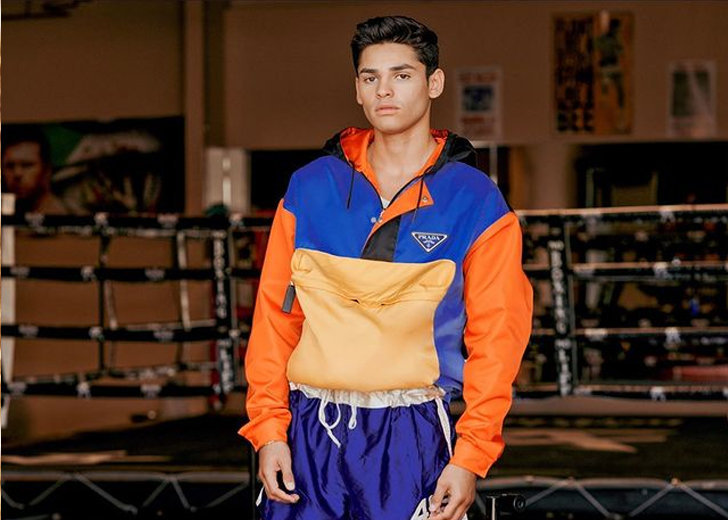 Ryan García often speaks about his boxing career. One time he revealed he had a near-death experience during his weight cut for the WBC Interim lightweight championship title.
For the unversed, García's achievements in amateur boxing have been nothing short of incredible.
He has won 15 National Gold Medal Championships, Youth Worlds 2016 Gold Medal and Youth Olympic Team participation for USA Boxing, and many more.
At the beginning of 2021, the internet sensation fought Luke Campbell, one of the most decorated amateur fighters in British boxing history.
The duo fought in the 135 lbs roster and gave their absolute best.
But in the end, it was Garcia who triumphed and walked away with the championship title.
In his podcast, the champion opened up about his near-death experience when he had to go through serious weight cutting to compete in the 135 lbs roster. 
Ryan García's Diet for Weight Cut
As one of the top lightweight fighters in the boxing world, García works hard behind the scenes.
The boxer follows a strict, healthy diet and workout routine. In fact, in 2018, he followed such a strict diet and workout routine that he almost died. 
In his podcast, he revealed that while he was dropping from 150 lbs to 135lbs, he was surviving on one grape a day and eight ounces of protein shake besides training all day.
But one day, instead of doing his normal workout, he hiked with a family friend.

Ryan García In 2018 During His Weight Loss Days (Source: Ryan García's Instagram)
The hike was supposed to be 10 minutes, but they ended up getting lost in the wilderness.
Under the scorching sun with no energy, García lost all senses and ended up sitting next to a mountain lion. He thought he was going to die, but luckily he didn't. 
The boxer noted he lost 20 lbs in three weeks. But that was his diet during his weight cut days.
On regular days, the boxer eats healthy. He usually ate in a day to supplement his boxing workouts. He revealed that he started his day with a bottle of Yakult and went for training. 
After that, he ate breakfast sometimes depending on his mood, but he always had coffee.
For him, a normal breakfast included an avocado toast with turkey breast, cheese, a fried egg, and a glass of orange juice. 
For lunch, he usually had ground turkey with freshly made salsa, and guacamole served over rice on lettuce wraps and skipped dinner.
Ryan García's Workout Routine
Apart from his strict diet, García also follows an intense workout routine to maintain his weight. He often posts training videos on his Instagram, but his complete workout regime is so much more challenging. 
Before breakfast, the boxer goes on a five-mile run and does eight rounds of shadowboxing.
After breakfast, he hits the jump rope, footwork drills, shadowboxing, core exercises like Russian twists, and some resistance training.
In April last year, Men's Health revealed KingRy's home workout regime, which required resistance bands and Bosu balls. 
Fans can tune into his workout video on the Men's Health page for a better idea.